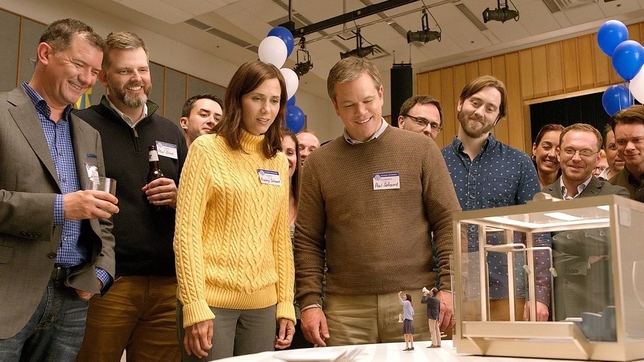 In "Downsizing," the solution to the world's gravest threat is a small one: physically shrinking earth's inhabitants to 0.0634 percent of their mass, or about five inches tall.
Matt Damon and Kristen Wiig play a married couple who decide to bite the tiny bullet in the surrealist comedy, which also stars Jason Sudeikis, Hong Chau, and two-time Oscar winner Christoph Waltz.
The feature, directed and co-written by three-time Oscar-nominated Alexander Payne, will hit theaters Dec. 22, distributed by Paramount Pictures. Check out the new trailer:
Looking to get cast? Don't miss Backstage's casting calls!