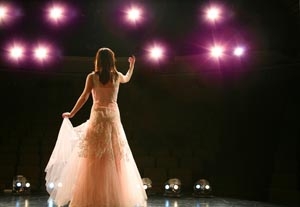 This month's topic is: Working Actors: How to Get--and Keep Getting--the Gigs!  It will take place on Tuesday, September 29th at 7:30 p.m. at the American Academy of Dramatic Arts on 1336 North La Brea Ave. in Hollywood, CA.
(the parking entrance is on De Longpre St.)
The guest speakers are Bob Clendenin ("The Closer," "Scrubs," "10 Items or Less") and Ameenah Kaplan ("Stomp," "Veronica Mars," and numerous commercials), among others. 
The panel will be moderated by actor Jackie Apodaca, contributor to Back Stage's advice column The Working Actor. She will cover auditions and callbacks, how to use--or work against--your type, dealing with rejection, the myth of the "big break," and how to find your path in the entertainment industry.
Admission is free and seating is on a  first-come, first-serve basis.
Please RSVP to
laevents@backstage.com
.