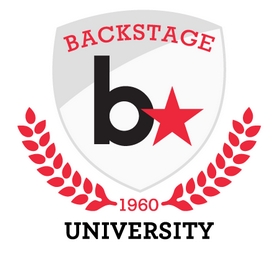 From agents to casting directors, Backstage University has you covered next week
Continuing our series of top-tier classes and events for actors in New York City, Backstage University is offering some amazing opportunities this week.
Starting off the week with a great new webinar in our continuing online series, actors can sign up for How to Audition for TV with Lori Malkin, the casting director for the upcoming NBC series "Taxi Brooklyn."
Next, we have a Tuesday double-header. First, we have an on-camera audition intensive with Casting Director Brette Goldstein. Brette is a very busy CD who casts on both coasts! Next we have an agent seminar with Josh Pultz from the very respected office of DGRW. Josh will be taking part in a unique format that will allow actors to choose to either sing or perform a monologue.
On Wednesday, we have an agent seminar with Sue Winik or SW Artists. Actors will take part in an industry Q&A with Sue and then meet and perform a contemporary monologue for her one-on-one. SW Artists is a popular boutique agency with a great track record.
Lastly, this Thursday, we have a casting seminar with Nikki Grillos, the newest member of the casting team at the wildly popular office of Joy Dewing Casting. Having been recently promoted to Casting Associate, Nikki is very interested in meeting new talent. She will also be seeing either songs or monologues for this event.
Don't miss out on these great opportunities being offered by Backstage University!
But if you're looking for auditions rather than agents, check out our audition listings!