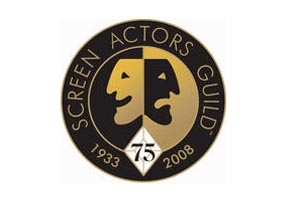 With ballots for the Screen Actors Guild elections due to be returned and counted in three weeks, the competing factions are in full campaign mode. And the frontline in the battle for the union's national board of directors appears to have been drawn in an unlikely spot: New York.
With no chance of picking up any new permanent national seats in Hollywood, MembershipFirst is for the first time backing a slate of candidates in New York. Several of those candidates, running under the banner of Solidarity and Gains Now!, attended an Aug. 24 rally at the Vlada Lounge on Manhattan's Upper West Side. There they were joined by two prominent Hollywood hard-liners: outgoing SAG president Alan Rosenberg and 1st vice president Anne-Marie Johnson, who is running to succeed Rosenberg. At the same time, just 10 blocks away at the offices of the Service Employees International Union, Unite for Strength presidential candidate Ken Howard and secretary-treasurer candidate Amy Aquino held court at a meet-and-greet for union moderates. If the presence in New York of nearly every key player in the SAG election drama on the night before ballots were mailed is a sign, then Erik-Anders Nilsson, one of the seven New Yorkers endorsed by MembershipFirst, believes it's a good one.
"I'm glad New York is getting more attention than it has in the past," Nilsson said. "I think that finally people are realizing that we better reach out, work with the branches and New York to get our point of view across, and get good, qualified SAG members who think like us in New York." Nilsson denied, however, that the greater attention stems from a tactical shift by MembershipFirst and its allies. Johnson concurred, noting that she and Nilsson planned the New York event only after she had scheduled a trip to Philadelphia to appear with a candidate there. It was only coincidence that the rally was scheduled on the eve of the election's kickoff.
"Now that I'm thinking about it, it was good planning," Johnson said. "But I knew that I wanted to be in Los Angeles when the ballots were mailed."
Eastern Promises
SAG's moderates don't believe there is anything coincidental about MembershipFirst's move into New York, where United Screen Actors Nationwide—which is part of the union's moderate coalition, along with the Hollywood-based Unite for Strength and the regional party United Union Performers—has held near-complete control of the leadership for years. There is reason to believe them. While the hard-line MembershipFirst party could pick up more alternate seats on the national board via the Hollywood division, the permanent seats from Hollywood that are in play are all currently held by MembershipFirst members. The best the party can do is hold on to them. To reclaim the national board, MembershipFirst will have to make gains elsewhere.
"They are trying to fight this fight in New York and across the country," said Mike Hodge, USAN candidate for New York president. According to Hodge, the hard-liners have contended that New York and the regional branches "should have no say" when it comes to TV-and-film contract negotiations, but they are now forced to look for votes wherever they can get them. "I'm pretty sure it's an attempt to win back some of the seats they lost in Hollywood last year."
MembershipFirst lost control of the national board late last year, a setback that resulted in the firing of executive director Doug Allen in January. (Rosenberg and Johnson successfully delayed that move with a 28-hour filibuster and are still attempting to fight it with a court action.) Since that time, interim director David White has spearheaded agreements on five contracts, including a TV-film deal hailed by moderates and reviled by hard-liners. The contract won 78 percent approval from the overall SAG membership, and 70 percent approval from members in Hollywood, where MembershipFirst holds sway over the division board. Johnson attributes that high percentage to contract proponents "bombarding" members with pro-ratification material. But Sam Freed, outgoing New York president and a candidate for the division board, called the Hollywood margin of victory "huge."
Freed also claimed that the Solidarity and Gains Now! candidates are "running away from their own record" by not identifying themselves as members of MembershipFirst. "They're not being straightforward about who they are," Freed said.
But members of the Solidarity and Gains Now! lineup contend that they are independents whose interests—most notably in regard to the TV-film contract, which will expire in 2011—overlap with MembershipFirst's. That contention is echoed from the MembershipFirst side.
"We had honest dialogue with the people who are running here for Solidarity and Gains," Rosenberg said. "I don't know if they agree with us on every issue. However, they all have open minds and they all have open hearts. And that in and of itself is refreshing."
Eye on NYC
With the path to control of the national board likely running through New York, conversations with candidates inevitably lead to calls for an end to East Coast–West Coast beefing. Though Johnson claimed that her appearance in New York the night before ballots were mailed was a happy accident, she was also scheduled to participate in a conference call with New York members Sept. 2 and said she would return to the city before ballots are due if logistics permitted. Howard and Aquino, meanwhile, said their New York trip was planned with the significance of the timing in mind.
"Unite for Strength is very much about being inclusive, about bringing the national aspect of the Screen Actors Guild to the fore, being much more embracing of New York," Howard said. "So part of us doing this is in line with that view of being less, for lack of a better term, Hollywood-centric, even though it's an area where a lot of the grapes grow."
Aquino put it more bluntly. "We're running for national office," she said. "We want people to know that we represent New York."
Whoever is best able to convince people that they represent New York may, surprisingly, wind up being best positioned to represent all SAG members after the election.