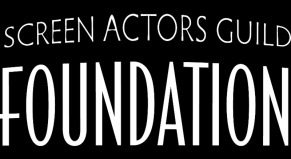 The SAG Foundation is currently seeking submissions for the SAG Foundation Salon Reading Series. The Salon (sponsored in conjunction with The New School), is both a showcase for new work and an opportunity for members of SAG-AFTRA and Equity to meet the writers of tomorrow's hit films and television shows.
To be considered for either a screenplay of a television pilot, writers must be either in an MFA program or a member of an affiliated union and the submission must appeal to a broad demographic. Recent Salon readings include John Yarbrough's screenplay "Not My Beautiful Wife" and Tim O'Leary's pilot "Wolf Island." The selected submissions receive a staged reading, followed by a talkback with the writer and director.
To submit, writer should email a short synopsis of the script to salon@sagfoundation.com. You will only be contacted if your submission is deemed well-suited to the Salon.