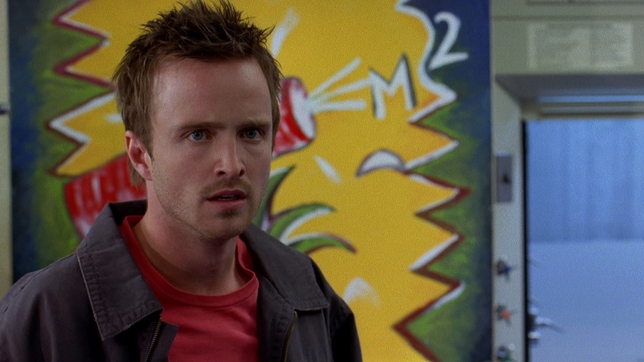 Every awards announcement brings out the same response from nominees: they're honored, they're surprised, they thank their co-workers. But some of today's Emmy nominees bucked the trend with funny, pithy, or just plain awesome reactions to their nominations. We picked our favorites from today, listed below.
"It just goes to show you - good things happen to bad people." - Jimmy Kimmel, nominated for Oustanding Variety Series for "Jimmy Kimmel Live."
"Given all the hilarious film work I've done, from 'Traffic' to 'Crash' to 'Flight,' it's nice to finally be recognized as the comic genius I am. Thank you, Academy members." - Don Cheadle, nominated for Outstanding Lead Actor in a Comedy Series for "House of Lies."
"It's taken me decades, but I have finally avenged Lucille Ball. I am euphoric." - Julia Louis-Dreyfus, on surpassing Lucille Ball's record 13 nominations with her 14thfor Outstanding Lead Actress in a Comedy Series, "Veep."
"Honored to be nominated for an Emmy this morning. Takes the sting away from being snubbed by the ESPYs last night." - Jimmy Fallon, Outstanding Variety Series, "Late Night With Jimmy Fallon."
"It's Mandela Day AND my colleagues recognized 'Steel Magnolias'? It's a Great Day!" - Alfre Woodard, Outstanding Supporting Actress in a Miniseries or a Movie, "Steel Magnolias."
"I am so grateful to David and Dan for taking a chance on me and giving me the privilege of being the mother of dragons. Yer chomoe anhaan. Jin ha Khalaan, shekh ma shieraki anni. (That's "You do honor to me. This is for the Khal - my sun and stars" in Dothraki.)" - Emilia Clarke, Outstanding Supporting Actress in a Drama Series, "Game of Thrones."
But the winner for best response has to go to Aaron Paul, who channeled his "Breaking Bad" character on Twitter by simply posting:
"Yeah Bitch!! Emmys!! #Emmys2013"
It's worth noting that a couple hours earlier, Paul had posted a more standard response, tweeting: "The love this morning has been unreal. Thank you so much for the undying support for me and for Breaking Bad. Love u all. #Emmys."