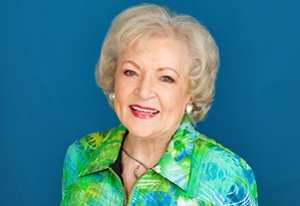 LOS ANGELES– After weeks of speculation, octogenarian actress and "Golden Girl" Betty White is taking her motherly brand of humor to sketch comedy show "Saturday Night Live," the show's producers said on Thursday.
White, 88, is a six-time winner of the top U.S. television awards, the Emmys, who has been a TV star going back to the 1950s. She has frequented TV game shows such as "Match Game" and "Password," and was a guest star on the popular "Mary Tyler Moore" show in the 1970s playing TV personality Sue Ann Nivens.
She increased her popularity portraying the absent-minded Rose Nylund who shared a home with several retired women on hit sitcom "The Golden Girls" which spanned the 1980s and early 1990s.
In recent years, her career has taken her into movies, primetime television and even daytime dramas.
She will host the popular late-night comedy program on May 8, one day ahead of "Mother's Day" in the United States, on which people celebrate moms and grandmas.
"I can't think of a better way to spend Mother's Day weekend than with Betty White," Lorne Michaels, executive producer of "Saturday Night" said in a statement.
(Editing by Christine Kearney)
---
COPYRIGHT: (c) Reuters 2010. All rights reserved. Republication or redistribution of Reuters content, including by caching, framing or similar means, is expressly prohibited without the prior written consent of Reuters. Reuters and the Reuters sphere logo are registered trademarks and trademarks of the Reuters group of companies around the world.