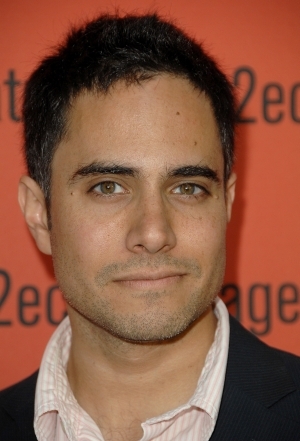 A screenplay by Pulitzer Prize finalist Rajiv Joseph ("Bengal Tiger at the Baghdad Zoo"), the true story of a 40-year search for missing children, and biopics about Dr. Seuss and Hillary Rodham Clinton lead this year's Black List, an annual industry survey that determines the hottest unproduced film scripts in Hollywood.

To compile this year's final tally of 78 screenplays, more than 290 film executives contributed their lists of up to 10 scripts that were their favorites of 2012. Scripts had to receive at least six mentions to be included on the 2012 Black List, and were only eligible if they did not complete production during the year.

"Draft Day," co-written by Joseph and Scott Rothman, was named the top script of 2012 with 65 votes. The story about an NFL team's general manager who has to decide what he's willing to sacrifice to win had been in development at Paramount this fall—given the rare blessing of the NFL, with Ivan Reitman attached to direct and Kevin Costner to star—but the project was put in turnaround due to scheduling conflicts. It suddenly seems very likely to find a new home soon.

Tied for second place with 43 mentions are Sean Armstrong's "A Country of Strangers," based on true events surrounding the 40-year search for three children who were abducted from an Australian beach, and "Seuss," Eyal Podell and Jonathan Stewart's dramatization of how Ted Geisel's wife Helen helped inspire his first hit children's book, "The Cat in the Hat."

Rounding out the top 10 are "Rodham," which follows a young Hillary Rodham as she is forced to choose between her career and her boyfriend Bill Clinton; "Story of Your Life," about a linguistics expert who is recruited to communicate with aliens who have landed on Earth; "Wunderkind," in which a Mossad man and his CIA agent son team up to hunt an escaped Nazi; "Extremely Wicked, Shockingly Evil, and Vile," based on a true story about a law student whose routine traffic stop results in a nationally publicized murder trial; "Glimmer," a story of three friends who go missing in the woods and those left behind who discover their fates; "Me & Earl & The Dying Girl," written by Jesse Andrew and based on his novel about a quirky high school student who bonds with a classmate battling leukemia; and "Devils at Play," centered on a man who discovers a list of traitors in 1937 in the Soviet Union.

"It has been said many times, but it's worth repeating: The Black List is not a 'best of' list. It is, at best, a 'most liked' list," Black List organizers including founder and CEO Franklin Leonard said in a statement when announcing this year's list of projects and writers.

Other notable scripts mentioned this year include Bill Dubuque's "The Judge," which Warner Bros. was prepping in April as a vehicle for Robert Downey Jr. (Dubuque's action thriller "The Accountant" was also on the 2011 Black List.) Actor Taylor Sheridan ("Sons of Anarchy") made the list with "Comancheria," a script he sold in April. And 2012 script "Transcendence," by Jack Paglen, is already moving forward with producer Christopher Nolan, star Johnny Depp, and director Wally Pfister.

See the full list of 78 screenplays on the 2012 Black List, with more information about each film, here.

For the first time, the names were revealed in a series of tweets on the Black List's Twitter account. According to @TheBlckLst, 37.1 percent of the scripts on this year's list do not have a producer attached yet, and 69.2 percent do not yet have financing in place.

Since 2005, the Black List has pulled hopeful Hollywood screenwriters out of anonymity with its annual honors. Past Best Picture winners "Slumdog Millionaire" and "The King's Speech" and 2012 films "Argo" and "Looper" are among the films that were recognized by the Black List before being produced.