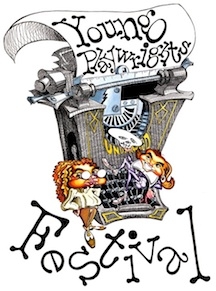 Calling all young playwrights.
If you're 19 or younger, the Blank Theatre will consider your play for its upcoming Young Playwrights Festival. Winning plays will be presented for a weekend run at Hollywood's Stella Adler Theatre in June.
The festival, which is now in its 22nd run, is a nationwide competition that produces the work of 12 young writers each year. Since 1993, the festival has produced 248 plays by playwrights 19 and younger from 27 states.
Each winning play will have four performances during its weekend run. Moreover, each playwright whose work is accepted will be assigned a mentor who will help the youngsters hone their work for performance.
"Every year I am amazed at the depths to which these teenagers go in their writing. They are brave, bold and uninhibited," Noah Wyle, artistic producer at the Blank, said in a statement. "The winners are thrilled to see their plays presented by professionals, but these professionals are often given a great gift in return: a renewed sense of artistic purpose. We learn from the playwrights as they learn from us."
Past winners have received professional mountings of their plays in Los Angeles and New York. And the festival has launched some careers. For instance, three-time winner Austin Winsberg saw his musical "First Date" open on Broadway in 2013.
The plays or musicals can be of any length, but must be original works. Scripts must be legible and pages must be numbered and unbound. Submissions can be sent through email, or hard copies can be mailed to YPF, c/o The Blank Theatre, PO Box 1094, Los Angeles, CA, 90078 (and must be postmarked or emailed by March 15). There is a limit of three plays per playwright. All plays must include a cover sheet with the play's title, playwright's name, date of birth, school (if any), mailing address, contact phone number, email address, and the play's production history (if any).
The productions are made possible in part by grants from the Ralph M. Parsons Foundation, the Plum Foundation, the Rosenthal Family Foundation, the Sheri and Les Biller Family Foundation, the Los Angeles County Arts Commission and the Office of L.A. Councilman Tom LaBonge.