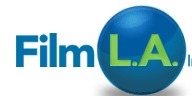 Film actors might live in Los Angeles but their most lucrative work has left town.
That's according to a new report, which found that last year just two live‐action movies with budgets over $100 million were filmed in L.A. With the blockbusters lured away by states with lucrative tax incentives, the city is left hosting mostly small, independent projects that offer reduced employment and spending benefits, according to "Filming On-Location in Los Angeles: 1993-2013," a report released Tuesday by FilmL.A., a not-for-profit that coordinates permitting for local productions.
"This report underscores the urgency of our work to reverse runaway production," Los Angeles Mayor Eric Garcetti said in a statement. "The entertainment industry is a cornerstone of our civic identity and our economy, with 500,000 jobs at stake. I will cut red tape at City Hall and fight in Sacramento to make sure L.A. is the best possible place for production and ensure that we are always the entertainment capital of the world."
FilmL.A. has been releasing quarterly reports chronicling the slow demise of feature filming in Los Angeles. This larger analysis should be a wake-up call, stated FilmL.A. President Paul Audley."We hope that this report illuminates some of the challenges the region faces, and makes plain the areas where help is needed to better attract and retain film production in Los Angeles."
With large features opting to shoot elsewhere, it's production of TV dramas that is helping to make up the lost economic impact for the area. TV dramas represent approximately two out of every 10 permitted production days (PPD) logged for television in L.A., more than TV sitcoms but fewer than reality TV, according to the report. That said, 2012 was the worst year on record for local TV drama production in Los Angeles because of the cancelation of several series. But last year, local on‐location TV drama production recovered 16 percent.
Sitcom production was also up last year—an increase of 8 percent over 2012—and on-location reality TV filming was up 4 percent in 2013.
TV pilots are also recovering in Los Angeles. By the end of calendar year 2013, FilmL.A. researchers concluded that local on‐location TV pilot production had increased 34 percent from the previous year. Web production was also up last year by 6 percent over 2012.
The report concludes that a more lucrative TV and film tax incentive are needed to help the city's industry reclaim its past heights.
"The popularity of film incentive programs continues to fuel a sustained and withering assault on job prospects for California workers," the report states. "Since Canadian film incentives appeared on the scene in 1997, more than 40 U.S. states and 30 countries installed their own programs to attract new film projects. For well over a decade, California policymakers chose not to respond and the state paid a heavy price. California lost its grip on the highest value film and television projects. That loss is plainly reflected in FilmL.A.'s data."