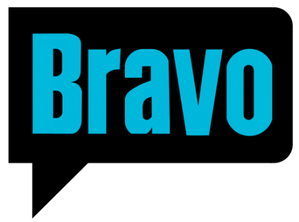 After leading the push into reality television, Bravo is the latest network to announce a move toward scripted development.
The network, which is owned by NBCUniversal, spent the last decade relying heavily on its unscripted shows including the various "Real Housewives" incarnations, "Project Runway," "Top Chef," and one of the original "makeover" shows, "Queer Eye for the Straight Guy." Now, it's developing five new hour-long scripted dramas, including remakes of two classic films.
"Heathers," based on the 1988 classic that starred Christian Slater and Winona Ryder, picks up 20 years after the movie leaves off. Veronica (Ryder's character in the film) has moved back to Sherwood with her teenage daughter, who enters high school and has to deal with the "Ashleys," the daughters of the surviving "Heathers," according to a release.
The network is also developing a drama based on "The Apartment," a 1960 classic that starred Jack Lemmon and Shirley MacLaine. In the updated version, two 20-something siblings unexpectedly inherit the love nest where their deceased mother had an 18-year affair. After getting over the shock that their mother was not who they thought she was, the siblings begin renting out the apartment to people having extra-marital affairs.
Bravo's three additional new dramas are "The Darlings," which is set on Wall Street after the recent crash, "All American Girl," about a female lifestyle magazine, and "Rita," a family drama about a private school teacher who struggles to raise her own three teenagers.
The network had previously announced it was developing three other dramas: "The Joneses," "22 Birthdays," and "Blowing Sunshine."
"Through our growing slate of scripted development we plan to build upon the success of our award-winning unscripted programming , accessing and exploring new worlds and characters while still engaging the same affluent and pop culture savvy audience that watches 'The Real Housewives' and 'Top Chef,'" Andrew Wang, vice president for scripted development and production, said in a statement. "We're excited to partner with such high caliber talent in developing TV that pushes boundaries conceptually and thematically while still telling a fun story in the way that our audiences have come to expect from us."
Bravo joins networks such as MTV that have recently shifted away from unscripted development. The music network has been promoting the success of scripted series such as "Awkward" and "Teen Wolf" while winding down "Jersey Shore" after six seasons.