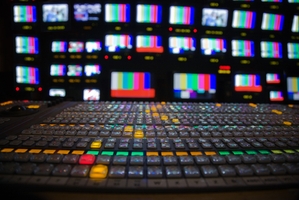 Backstage University is thrilled to welcome back casting director Rachel Reiss of Liz Lewis Casting for a two-week commercial audition class.
Auditioning for commercials is a completely separate skill than auditioning for film or TV. Actors need to know how play to the camera properly, showcase the product, dissect the ad copy, and so much more. The best way to learn how to do this is from a casting director that actually runs these auditions.
Reiss is an experienced casting director that actually got her start in reality TV, casting for the hit Food Network show "Chopped." She then moved into commercial, TV, and film casting at Liz Lewis Casting where she has worked on commercials for Crest, Target, Verizon, Walmart, Trix, Go-Gurt, Bud Light, Mercedes, TGI Fridays, Captain Morgan, Wendy's, Wrigley's, and Tide, among many others.
Actors will be working with Reiss over a two-week period to go over the in's and out's of how to get the audition right and how they can help the casting director by making the right choices. Actors will also take part in mock auditions to work on the techniques Reiss will be teaching.
These classes always sell out do to their very limited availability, so if you are interested in this level of training be sure to sign up now!
The class will begin Sept. 4 and continue on Sept. 11.
Prepare for the two-week class by reading some commercial audition advice!