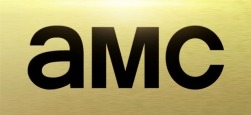 Better call your agent.
AMC's "Breaking Bad" prequel "Better Call Saul," which centers on shady attorney Saul Goodman, played by Bob Odenkirk, will be cast by Sherry Thomas and Sharon Bialy, Backstage has learned. The Culver City-based casting directors also cast the original series.
"Better Call Saul," which was ordered straight to series by AMC, will focus on the evolution of Odenkirk's character before he ever became Walter White's lawyer. "Breaking Bad" series regular Jonathan Banks will also appear in the spinoff.
The show is scheduled to premiere in November 2014.
Meanwhile, the Philippe Petit biopic, which will star Joseph Gordon-Levitt as the French high-wire artist who walked between the Twin Towers in the 1970s, is set to be cast by Victoria Burrows and Scot Boland. Shooting on the Robert Zemeckis picture, titled "To Reach the Clouds," is slated to begin in May.