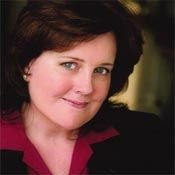 When Mary VanArsdel moved from Los Angeles to New York last year, she did it "kicking and screaming," she says. "I was constantly worried and stressed about my career, and about my dog I left back home." But VanArsdel had an advantage that most actors don't: After 20 years of acting in L.A., she had saved enough money to survive temporarily in Manhattan, giving her time to audition, network, and research while subletting an apartment.
Nine months after arriving -- and just weeks before she burned through her savings -- she landed a principal role in the Broadway tour of Mary Poppins. "I took a very big risk and it paid off," she says. "But you would be doing yourself a huge disservice if you came to New York without your finances in order."
That's not as easy as it sounds. Actors who move to New York must contend not only with the fierce competition but also with the high cost of everything from rent to your morning latte. The global financial crisis has also affected the city enormously: In January, the state Department of Labor reported a shocking 45 percent increase in the city's unemployment rate from December 2007 to December 2008, to 7.4 percent (higher than the national average of 7.2 percent). Despite all that, actors who want to move to New York can give themselves an advantage by learning the financial landscape.
Planning Ahead
Actors are no strangers to financial struggle, and neither is the Actors Fund, a nonprofit organization that provides educational, financial, and health services to all members of the entertainment industry. Through the fund, actors can learn how to avoid money woes in New York. (Some services have eligibility requirements, such as union membership or proof of professional work.) Kathy Schrier, director of the fund's Actors Work Program, applauds VanArsdel's savings tactic. "This is an expensive town," she says. "You should be able to come and live for at least two to four months on money you've saved. If you don't have that, you have to wait."
Once they're here, actors can attend free workshops and seminars at the fund's midtown Manhattan headquarters, on topics such as debt and artists' emotional relationship with money. In the five-week Managing Cash Flow for Artists workshop, social worker Amanda Clayman addresses each participant's financial circumstances and outlines a feasible budget. "We try to make artists feel more empowered about money," she says. "Often when people move to New York, they have a responsive attitude toward their finances, but they need to be proactive."
According to Clayman, most actors who attend the workshop are relying on credit cards and often face substantial debt. "We push you more than you're comfortable with to have some sort of contingency or cushion," she says, "instead of just putting everything on credit."
Lowering Costs
The biggest expense for most actors in New York is rent, and the key to keeping your costs low is an open mind when it comes to location, says Schrier. "The economy is not good. You're not going to live in a nice spot in Manhattan. You'll have to find a cheap, small space, probably in the outer boroughs." Areas convenient to Midtown may be out of reach for most newcomers, but anyone with a stable income can afford a variety of neighborhoods in Brooklyn, Queens, the Bronx, and northern Manhattan, many with subway access.
The New York City Housing Authority offers affordable apartments all over the city; unfortunately, the waiting list currently has more than 130,000 names. The Actors Fund also maintains three affordable buildings for low-income and retired entertainment industry professionals, in Manhattan, Brooklyn, and Englewood, N.J. But sometimes low-cost housing in New York can result in additional expenses, according to actor Alexander Hedquist, who moved to the Brooklyn neighborhood of Bushwick from Boston in 2006. "The apartments within a struggling actor's financial sphere are generally small," he says, "and you usually need a roommate." That means if you need a place to rehearse, you'll have to go somewhere else and pay for it. "Plus, the small-apartment factor guarantees you'll spend money if you want to get together with friends."
Clayman divides expenses into "rigid" (rent, insurance, transportation) and "variable" (headshots, socializing). "There are a lot of expenses with going out in New York," she says, "because most socializing takes place in expensive bars and restaurants, and if you're working all the time, you'll probably be eating out a lot. But it's easier to adjust your food than your rent, so it's more important that you know what you're signing up for when it comes to rigid expenses and then adjust your variables accordingly."
Finding a Job
Even in a good economy, New York actors often have to hold down full- or part-time survival jobs to support their passion. "If you're an actor and you make $20,000 or $30,000 a year in the business, most people think that's a really successful actor," says Schrier. "But you can't live in New York on that kind of money. You need another job." Unfortunately, those jobs are not easy to come by in today's economy. While Schrier tries to connect actors with jobs that complement their goals in the entertainment industry, the reality is that many sectors have been hit hard by the economic downturn. Work in finance and with temp agencies -- traditionally popular jobs for actors -- is less prevalent now than health care, sales, promotional, and cater/waiter work, according to Schrier. But actors have something that gives them a leg up on the competition. "They have excellent interpersonal skills, they know how to communicate, they learn fast, they work hard, and they get to work on time," she says. "They know that if they have a half-hour call and they get there at 7:31, they're fired. That's a valuable skill."
Finding Time
Trying to budget time for an acting career can be stressful. Most professional auditions take place during work hours, and a demanding day job can impinge on your acting ambitions. For VanArsdel, it hasn't happened yet. "I signed up for a computer class because I thought I would have to take a survival job," she says. "I was on the verge of no longer being able to support myself as an actor, and then, miraculously, I booked Mary Poppins."
But Hedquist, who has worked as a waiter in Brooklyn since arriving in New York, finds that his job leaves him little time and energy for acting. "Restaurant and service jobs are a major draw for actors and those with recent college degrees," he says. "These jobs are very draining in terms of time and money... and they distract immensely from actors' goals to get themselves out there, organize, and audition." Hedquist adds that nonshowbiz work can also result in a more permanent kind of distraction.
"Beware the tendency for those jobs to draw you off into the service industry and culture," he says. "The thought of advancing in a company can be alluring, and getting free drinks at 3 a.m. after working for 12 hours can help you not want to jump in front of the next express train."
But acting and a survival job do not have to be mutually exclusive, says Schrier: "A job doesn't have to be forever. But I say in this economy, take whatever you get and then continue to look for jobs that suit you." One way to avoid the time crunch -- and save money -- is to do plenty of research before moving, she notes. "Come here to visit, stay with friends, learn about the industry here, take some classes, read Back Stage, do auditions. Figure out if this is really what you want to do, and you'll feel more prepared once you're here."
For two years prior to arriving in New York, VanArsdel visited regularly in preparation for the big move -- seeing Broadway shows, networking, enrolling in classes -- so that when she arrived, she was equipped with more-valuable knowledge than her savings could have bought her. "If you do your homework and work very hard, and if you learn about the business of this business," she says, "sooner or later you're going to get a break."
Survival Tips: • Do your research • Spend some time in New York City before moving • Arrive with two to four months' worth of money to live off of • Connect with free resources such as the Actors Fund • For more-affordable rent, sublet or consider living in an outer NYC borough • Downsize spending and stick to a budget • Find a flexible day job