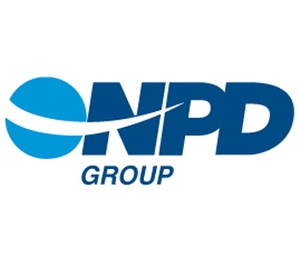 More people than ever before are hooking their televisions up to the Internet, which has the potential to change the development model for the industry.
In a recent study, market research company NPD found the number of consumers reporting that a TV is their primary screen for viewing streaming online video rose from 33 percent to 45 percent in the past year. At the same time, consumers who used a PC as the primary screen for viewing streamed-video content declined from 48 percent to 31 percent.
Some analysts have speculated expanding consumer choice through products such as Apple TV, Hulu, and Netflix will lead to so-called "cord cutting," which could hurt the cable industry. That in turn, the thinking goes, would lead to a decline in series development as the fractured viewership gets cannibalized.
Still, SAG-AFTRA officials monitoring the new media evolution aren't worried. "I don't imagine that this is a challenge to development for traditional markets," Mark Friedlander, the union's national director of new media, told Backstage. "That's still being developed at the same rate."
The basic and television agreements, which contain new media sidebars, don't expire until June 2014, and negotiations are still a long way off, but Friedlander said SAG-AFTRA was monitoring the changing landscape. "As that money shifts, we want to be assured that the performers are appropriately compensated wherever their work content goes," he said.
At the moment, it appears that production money is starting to shift toward web series.
The number of TV webisodes being produced at least in Los Angeles is increasing dramatically. FilmL.A, a not-for-profit that coordinates permitting for local productions, notes that webisodes now make up about 9 percent of annual television production in the city and last quarter production surged up 148.8 percent to 423 permitted production days.
Still, analysts believe that traditional TV development will remain unhampered by the growth of web content. Russ Crupnick, a senior vice president with industry analyst NPD, echoed Friedlander's assessment of current development trends. In fact, he said, the growing connection between television and the Internet "should really give a boost to program development."
Crupnick described the change as streaming video migrating from the dorm room to the family room. "The TV is still the central place where people want to watch," he said.
With that in mind, software companies such as Microsoft have been pushing to produce content for their game consoles, which would be streamed through the consumer's television. The company recently announced it has hired Nancy Tellem, a former president of CBS Network Television Entertainment Group, to serve as the company's president of entertainment and digital media.
Tellem is set to oversee the launch of Microsoft's new Los Angeles production studio, which is tasked with developing content for the Xbox and other devices.
"Mom and Day have figured out, 'Hey, we can watch movies on this thing,' " said Crupnick.
According to NPD's survey, Netflix was the dominant application for Web-to-TV video viewing, with about 40 percent of the 10,000 respondents reporting they used the service. HuluPlus had 12 percent of respondents and 4 percent said they connected through Vudu, an alternative streaming site based in Silicon Valley.
The challenge going forward, according to Crupnick, will be for Hollywood, its trade unions, and Silicon Valley to negotiate the new business model of online content.