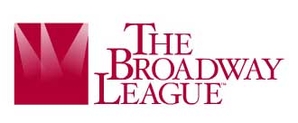 Founded in 1930, the Broadway League—the national trade association for the Broadway industry—has survived more than a few technological revolutions. In an effort to continue keeping up with the changing times, the League unveiled wwww.Broadway.org. The site will serve as a comprehensive guide to theater goers about all of the current Broadway shows, both in New York City and on tour.
Broadway.org will combine two of the League's existing sites, ilovenytheater.com, which specifically focuses on productions in New York, and touringbroadway.com, which charts touring productions in 200 markets through the U.S. and Canada.
"Broadway.org furthers the notion that Broadway is a state of mind rather than a set geographical location. Our ultimate goal is to provide a premiere one-stop consumer site for show information and official ticketing links, combining Broadway and Touring Broadway in a central location and under a single site identity," said Charlotte St. Martin, executive director of the Broadway League, in a statement.
Additionally, the website will provide up-to-date information on shows and theater information in six languages, as well as hotel and dining recommendations in Manhattan's Theatre District. Users will also find tickets available at all price points. Other special features include an interactive map of the NYC theater district and multimedia galleries.