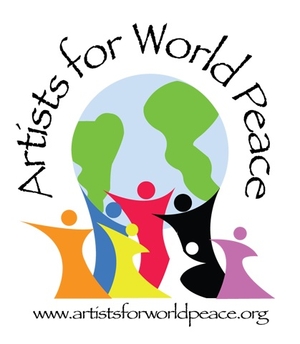 A selection of Broadway's young stars will put on an evening of song and dance for the second annual "Artists for World Peace on Broadway" benefit, according to Playbill.
The non-profit organization Artists for World Peace connects artists to communities in need and supports sustainable development through providing food, shelter, clothing, and education.
Following a pre-show and silent auction, Broadway performers will take the stage for an evening of musical entertainment. Those performing are Stephen Carrasco ("Ghost"), Andrea Goss ("Once"), Raymond J. Lee ("Anything Goes"), Carrie Manolakos ("Wicked"), Marissa McGowan ("A Little Night Music"), Ryann Redmond ("Bring It On"), Sharone Sayegh ("Mamma Mia!"), Steven Taylor ("Lion King"), Blake Whyte ("Mamma Mia!"), and Alex Wyse ("Lysistrata Jones"). The evening will close with an original Bollywood dance piece choreographed by Monica Kapoor ("Mamma Mia!")
During the performances each singer will wear the foundation's International Peace Belt, a sterling silver belt decorated with coins and gems from around the world, representing 115 countries. The belt has been worn by hundreds of performers and been apart of many sacred ceremonies and spiritual gatherings. Designed by jewelry designer Wendy Black-Nasta, the belt marked the beginning of Artists For World Peace in 2003.
The benefit is being produced by artist and producer Lee Godburn and and "Mamma Mia!" cast member Sharine Sayegh, according to Broadway World. All proceeds from the benefit will go towards Artists for World Peace's efforts and on-going work.
"Artists for World Peace on Broadway" will be held Nov. 4 at St. Luke's Theatre. Tickets are available online at www.artistsforworldpeace.org.