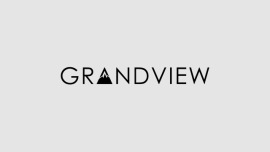 CAA alums Matt Rosen, Jeff Silver, and Brian Kavanaugh-Jones have formed a new management company.
Grandview will retain the client roster from Fourth Floor Productions, Silver's former management company.
"I am so excited to be partnering with Jeff and Matt and have the opportunity to bring my producing and financing background to the table for Grandview and their clients," said Kavanaugh-Jones, whose credits include the pair of "Insidious" features and "Sinister."
Kavanaugh-Jones, a veteran of CAA's Film Finance & Sales Group, crossed paths with Rosen and Silver, who worked together in the agency's Motion Picture Literary Department. Rosen, now an agent, was the only one of the trio still at CAA.
"I am sad to leave," he stated, adding, "I am very excited to start this new endeavor with Jeff and Brian."
Silver said they want Grandview to be a firm with big resources but a "family" feel. "We are building a company that is solely client focused, and rooted deeply in talent, ambition, and culture," he stated.
They'll manage "writers, filmmakers, and television producers, focusing on high-end commercial fare, stretching across all genres and mediums," according to a release.