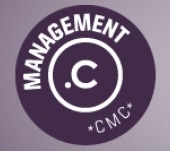 Former ICM agent Laura Gibson and talent manager Jennifer Au have joined Caliber Media Co., a dual management-production company run by Jack Heller and Dallas Sonnier, Backstage has confirmed.
Gibson is listed as a talent manager while Au, who came over from Untitled Entertainment, specializes in lit. They join lit managers Adam Marshall and Julian Rosenberg and talent manager Jared Schwartz on the staff roster.
The company has produced six features and currently has another seven in production, including "The Package," with former professional wrestler Steve Austin, which is set for a 2013 release.
In addition to managing Austin, the company also reps actors Joey Lauren Adams and Moon Bloodgood, child actor Maggie Elizabeth Jones and "Footloose" star Kenny Wormald, among others.
The news was first reported by TheWrap.