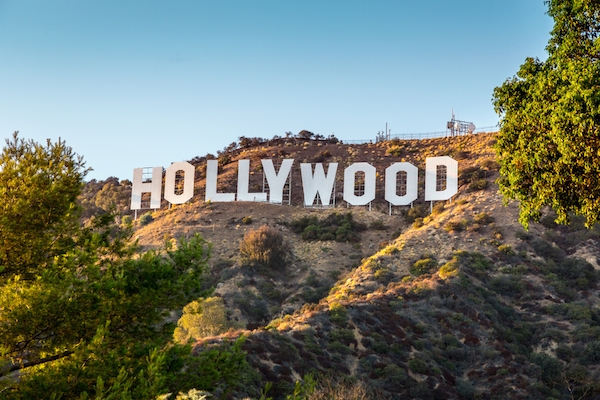 Fewer California actors will be traveling for work next year if Sacramento Democrats have their way. Two state lawmakers on Wednesday introduced a bill to expand the Golden State's film and television tax incentive program. If passed, supporters say the legislation will help keep film and television productions in the state.
Assemblymember Raul Bocanegra (D-Pacoima), who introduced AB 1839 with Assemblymember Mike Gatto (D-Los Angeles), said the legislation is designed to help California compete with states offering more lucrative incentive programs.
"Right now we're getting our lunch handed to us by these other states," Bocanegra said in a statement. "We simply can't sit by and watch this $17 billion a year sector of our economy continue to leave California."
For instance, of the 41 big-budget feature films released in the last two years, only one was shot exclusively in California, according to the lawmakers. Moreover, over the last decade, California's share of one-hour TV series dropped nearly 36 percent, costing the state nearly 10,000 jobs.
Critics of entertainment tax incentives say they provide little return on the investment of taxpayers' money. But Bocanegra stated: "It creates revenue and tens of thousands of jobs—it's a win-win."
The lawmakers singled out Netflix in their announcement. One provision of the bill would allow all new one-hour television series—including those airing on streaming services such as Netlfix or Amazon—to be eligible to apply for the program. Television pilots are also free to apply for the program under the bill. Currently, only TV series that relocate from outside the state are eligible to apply for the $100-million annual program.
The bill, which is being called the California Film and Television Job Retention and Promotion Act, also targets big-budget features. For instance, it lifts the budget cap on feature films able to apply for the program, however only qualified expenditures of up to $100 million will be eligible for the credit. In addition to expanding the existing program for five years, it also offers a 5 percent increase in the tax credit for filming done outside of the Los Angeles Zone (raising it to a total of 25 percent).
The bill has a host of supporters. In addition to Bocanegra and Gatto, 50 assemblymembers and nine state senators signed on as co-authors. Outside groups are also backing the bill; the California Film & Television Production Alliance, a coalition of trade associations and labor groups including SAG-AFTRA, released a statement urging its passage.
"We thank Assemblymembers Raul Bocanegra and Mike Gatto for their leadership, as well as the 59 additional co-authors from all over California for their support of this critically-important legislation," the group said. "Too much is at stake for the people of California to let this heritage industry slip away."
The bill is expected to get a committee hearing in the spring.