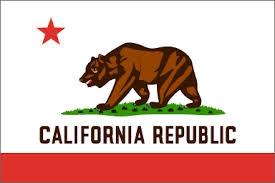 After receiving a record number of applications, the California Film Commission announced Tuesday it has awarded tax credits to 14 features, 14 TV series—including two that have relocated to the state—and three movies of the week. The projects, which received credits through a lottery system, are expected to employ some 3,000 cast members.
"The record number of applications this year serves as affirmation that the production industry wants to stay at home in California," said California Film Commission Executive Director Amy Lemisch. "But tax credits now drive much of the decision making process, and sadly many projects that weren't selected to receive California credits will be shot elsewhere."
The $100-million incentive program, which was designed to stop runaway production, has lured the TNT series "King & Maxwell," which follows a pair of private detectives, to California from Vancouver, British Columbia. MTV's "Teen Wolf," which had shot in Atlanta, Ga., also received credits as a relocating series for its fourth season. The series relocated last year and came back for another season this year, which meant it kept its "relocating" classification.
The list of features receiving the production incentive included Warner Bros.' "Entourage," based on the HBO series, "Purge 2" from Blumhouse Productions, and Lionsgate's "The Wash," about a car wash run by Dr. Dre and Snoop Dogg.
The commission estimated that these projects will spend more than $771 million in California—including more than $290 million in qualified wages—and employ an estimated 2,980 cast members, 3,730 crew members, and 80,680 extras/stand-ins.
The CFC opened the application window on June 3 and received 380 submissions on the first day. The award of credits to 31 projects is three more than initially got the incentives last year, although that number subsequently rose to 75 as projects dropped out due to scheduling delays or other production-related issues.
Projects that didn't receive credits in the first round shouldn't despair, according to Lemisch. "In prior years, many projects on the waiting list ultimately received credits, and we expect that to be the case again this year." The commission will continue to accept tax credit program applications throughout the fiscal year for placement on the waiting list. The tax incentive program was extended by the state Legislature last year to 2017.