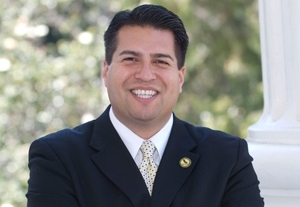 The California State Assembly on Thursday passed legislation extending tax credits for the entertainment industry.
The 70–4 vote approved a bill granting a two–year extension to the California Film & Television Tax Credit Program. Assembly Member Felipe Fuentes, D-Montebello, the bill's author, had originally sought a five-year extension—a term Hollywood has also pushed for. But the bill was amended to extend the program only through 2017. The level of funding was maintained at $100 million a year.
Supporters of the program, which include the Directors Guild of America (DGA), SAG-AFTRA, state film commissions, labor unions, and major studios, will now be waiting on the state Senate to act. Supporters expect the upper chamber to hold a vote on Sen. Ron Calderon's, D-Montebello, competing bill next week.
A coalition of labor groups, including SAG-AFTRA, the California Teamsters Public Affairs Council, the DGA, the International Alliance of Theatrical Stage Employees, International Brotherhood of Teamsters, Local 399, Laborers' International Union of North America, Local 724, Professional Musicians Local 47, and the Recording Musicians Association released a joint statement thanking Fuentes for his work getting the bill passed.
"Without the extension, the state of California will have no chance of competing with more than 40 states and many foreign countries that offer generous incentive programs to retain and attract qualified motion pictures and television programs, resulting in the loss of tens of thousands of middle class jobs and all the ancillary economic benefits that a thriving entertainment industry brings to the economy," the unions said.
Fuentes said he was "pleased" with the "overwhelming" vote in favor of the bill.
"This program is a demonstrated job creator and we must do everything possible to retain our signature industry and the good paying jobs it creates here in California," he said in a statement.
Supporters have been upping the pressure on lawmakers to act. For instance, Warner Bros. recently released a detailed account of its local expenditures, it said, in order to educate Sacramento about the economic impact of the entertainment industry on Southern California.
This push has come at a time when other states are aggressively courting productions. New York recently tripled the state's tax credit on post-production to 30 percent. California doesn't offer a similar incentive.
Still, critics of the tax credit program say it favors one California industry over another and amounts to nothing more than a hand out to wealthy Hollywood producers. Sen. Christine Kehoe, D-San Diego, for instance, voted against the measure when it came up in the Senate Governance and Finance Committee in June. "I have very strong hesitations on such a very generous tax credit at this time when we are making so many difficult cuts," she said then.
But on Thursday Kehoe voted for the bill's passage through the Senate Appropriations Committee, which she chairs. The Senate bill is now expected to move to a full floor vote as early as Monday.