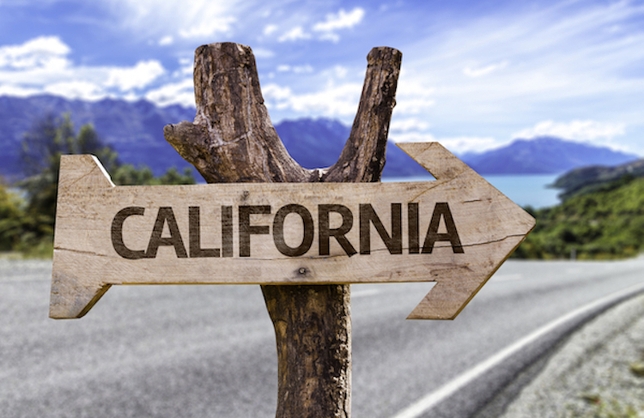 California Gov. Jerry Brown (D) backs increasing the Golden State's film and television tax incentive to more than $300 million.
The annual figure unveiled by the governor's office, which more than triples the program's current budget, is lower than the $400 million contained in a bill that passed the state Assembly Aug. 14.
The legislation announced Wednesday increases the incentive to $330 million a year for five years beginning with fiscal year 2015-16 and replaces the currently "flawed and arbitrary lottery system with a more competitive and accountable system," according to a release.
"This law will make key improvements in our Film and Television Tax Credit Program and put thousands of Californians to work," Brown stated.
In tangent with the governor, a bi-partisan group of the state's top lawmakers announced they were backing the bill to expand California's Film and Television Tax Credit Program.
"Not only does extending the Film Tax Credit keep cameras rolling in California, it will keep costumers designing, craft services catering, and carpenters hammering," Assembly Speaker Toni Atkins, a Democrat, said in a statement. "It's just common sense – when California hosts more production, we get more jobs and more revenue – two things our state can always use. I'd like to thank the co-stars of this effort, Assemblymembers Raul Bocanegra and Mike Gatto, President pro Tem-elect Kevin de Leon – and, of course, Governor Brown for ensuring the final scene is a good one."
Senate Republican Leader Bob Huff, a Republican co-author on the Senate bill, noted film production has dropped nearly 50 percent in California in the last fifteen years.
"If California is going to get these jobs back, we must compete with other states and nations who are clamoring for that big movie business. It's one of the reasons why I am a co-author of AB 1839, and I want to thank the governor for his leadership to get a bill that keeps these jobs in California," Huff stated.
The California Film & Television Production Alliance, a coalition of labor groups that includes SAG-AFTRA, saluted the lawmakers.
"This is a win both for the State of California and the working men and women across this state who will no longer have only one choice— to leave their families to feed their families. Behind the glitter that most people associate with Hollywood is the glue that holds it together—the many talented and often unheralded men and women whose names fly by in the credits," the group stated. "Their voices are rarely heard but they are today: AB 1839 is for them."
Want more L.A. news? Sign up for our Backstage L.A. newsletter!