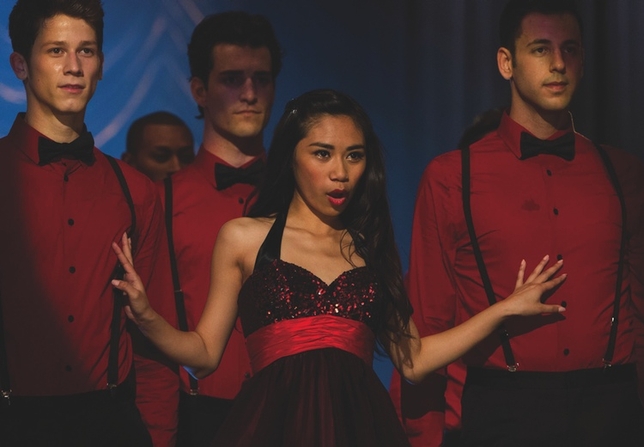 Underage characters are increasingly featured on television in scenes with sexually exploitative content, which raises tough questions for the performers.
A new study by the Parents Television Council found that two-thirds of 238 scripted episodes that aired during sweeps in spring 2012 and fall 2011 contained sexual content in scenes that were associated with females, and 33 percent of the episodes contained sexual content that rose to the level of sexual exploitation. The study cites series such as Fox's "Glee" and NBC's "Law & Order: Special Victims Unit."
Most of that material was meant as a punch line, but Tim Winter, who directs the conservative advocacy group, said it's no laughing matter.
"Just the appearance of an underage female character in the scene increased the likelihood that the content would rise to the level of sexual exploitation," he told Backstage. "If we're going to start laughing and trivializing and desensitizing on the issue of sexual exploitation of a child, we're very concerned about where it leads."
In the study, which was released in July, the group applied the U.N.'s definition of sexual exploitation to 194.5 hours of prime-time broadcast TV scripted programming.
"We noted that there was a surprising and disappointingly growing number of [episodes] airing on prime-time TV that [had content which] rises to the level of sexual exploitation as it's defined by the U.N. secretary-general," said Winter. "It trivializes something that has tragic, real-life consequences."
For actors in the roles it can mean getting noticed, albeit at a price.
"They become known for that," said Paul Petersen, president of A Minor Consideration, an advocacy group that supports child performers. "When you become known as a sexual object at age 14, this is a destruction of childhood. Parents must exercise their option to say no on behalf of their child."
But for every Dominique Swain, who played the title character in a 1997 version of "Lolita" before her career stalled, there are actors who turned sexy young roles into springboards. Brooke Shields was 15 when she performed topless—her chest was concealed under hair extensions—in the 1980 feature "The Blue Lagoon." Ultimately, actors and their parents need to investigate potential roles to make sure they're a comfortable fit before going through the audition process