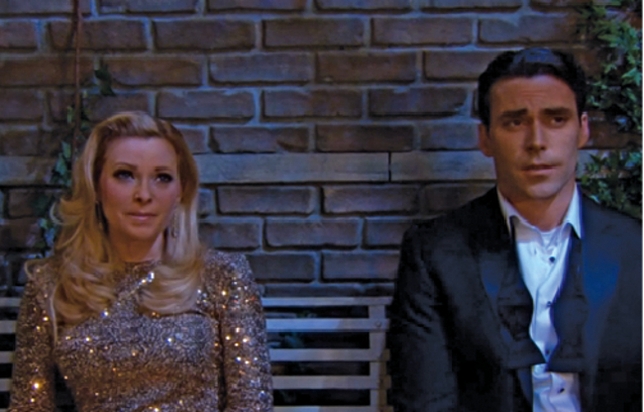 As it turns out, the Internet might not be able to bring soap operas back from the grave.
Production company Prospect Park has declined to comment since reports surfaced that it had halted production and is tinkering with the format of "All My Children," according to reports.
It's clear the production company has had a host of problems transforming long-running daytime television staples "AMC" and "One Life to Live" into Web series.
After "OLTL" and "AMC" were resurrected earlier this year, the productions were hit with a labor dispute, shutdowns, lawsuits—Prospect Park is suing ABC for killing off "OLTL" characters during guest spots on "General Hospital"—and tension with the shows' established fan base.
Viewers thought the vulgar language being used in new episodes sounded forced. They didn't like the 30-minute format or the twice-weekly episodes. And even two to three months after the series debuted online, viewers were still asking on social media sites, "What channel is Hulu?"
"I think it's obvious that they need to have a traditional TV component so their audience, which has a lot of older members, can watch the shows in a format that's comfortable to them," said Eric Deggans, a TV critic for the Tampa Bay Times and National Public Radio.
Prospect Park originally planned to air the series primarily online, but then incorporated traditional television. The series aired in Canada on FX—which created the labor dispute with the International Alliance of Theatrical Stage Employees—and this summer in a limited engagement on OWN.
The success of Netflix's original series and Web-based production companies such as WIGS has convinced many in the entertainment industry that online will be the future of television. But Deggans says the lesson from those companies is that viewers want the ability to consume their desired media in the format they want.
"If a huge portion of your audience is older and used to watching it on a conventional television set, and you tell them to watch it on Hulu, you're not giving that audience what they want in a way they want to consume it," he said.
Roger Newcomb, editorial director of the website We Love Soaps, said part of the problem was that Prospect Park prioritized actors over writers.
"They were hiring actors before they had the story," he said. "And maybe your ideal story for 'All My Children' 2.0 doesn't actually need this character, but they were a popular actor before."
The company made other hiring miscalculations, said Newcomb, such as bringing on longtime soaps producer Ginger Smith as opposed to recruiting from other Web series.
"They hired pretty much everyone from behind the scenes of the daytime soap world," he said. "I wish they could have had a mix of some of these really brilliant indie producers or directors or writers mixed in who know how to really tell stories for the Web."
Looking ahead, Newcomb said Prospect Park needs to revamp the soaps' format. "I don't think they're going to get a lot of new viewers if they keep the traditional format—conversational scenes broken up into multiple parts," he said.
Another way to attract an online audience is to have a snappier hook at the start of each episode, according to Jake Avnet, who produces the drama "Blue" for the YouTube channel WIGS. "We try to get the episodes started very quickly, and we try to create some surprising twists and turns," he said in an email. "It comes down to being efficient with the way in which we tell stories."