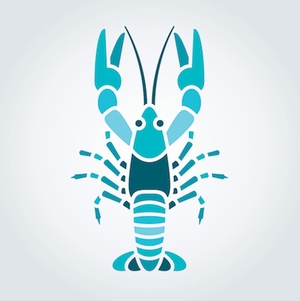 CANCER (June 21 – July 22)
With the latest New Moon Solar Eclipse hitting your Ninth House of adventure, travel is on your spiritual itinerary. More than that, this month is about expanding your horizons by trying new things. With the South Node joining the Sun, Moon, Neptune, and Mercury, your untethered soul could circle back to a place that ties into your history or is somehow symbolic of completing a journey.
You're on a quest this month, Cancer (and Cancer rising!) and you're feeling idealistic, adventurous, and full of possibility. It would behoove you to take time away from the hustle and bustle, and enjoy life from a mountaintop, whether real of imagined. Don't stay there too long however—the hiatus is only meant to recharge you so you can be the fuse that refreshed attention into your day-to-day work.
With Uranus and Mars in your Tenth House of Career and Honors, this month has that feeling of anything can happen. And whatever happens, it will be public and could altar your status on some level. There's something at work that's seducing you out of your comfort zone and encouraging you to make bold footprints on your artistic path. These may take you out of town but just as likely and powerfully, you may feel like entering new territory in your own backyard.
A fascination or budding interest in different ideas and philosophies could put you in an exciting new class or swarming with a group of people that solidify a new direction in your life. The more space you can create within yourself and the farther away you get from the draining minutia of life, the more clearly you'll be able to see and feel into new opportunities and give them your all. While you tend to gravitate to the familiar, this is the time to step outside yourself and play the extrovert. See and be seen!
Kelly Chambers is a writer, actor, and astrologer living in Los Angeles. She can be reached for private astrology readings through her website theastrologersdaughter.com. You can also check her out in the web series "Break Hollywood with Nice & Fargo," a comedy by actors for actors. Follow the latest in cosmic news on her Instagram and Twitter. She welcomes your comments and insights.
Ready to see what else March has in store for you? Check out our film audition listings!
The views expressed in this article are solely that of the individual(s) providing them,
and do not necessarily reflect the opinions of Backstage or its staff.