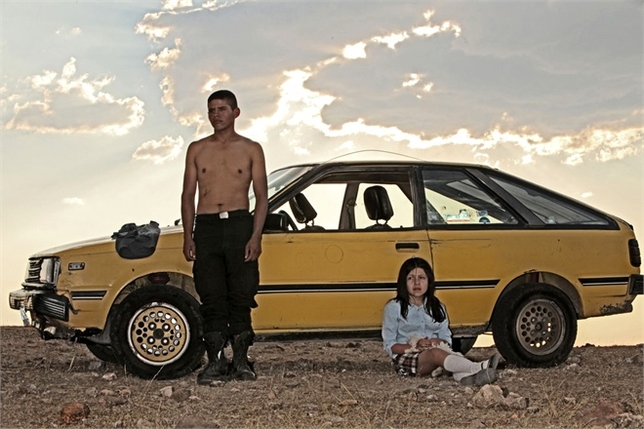 Note: Film critic Tim Grierson is attending the Cannes Film Festival for the first time. For Backstage, he'll be filing occasional diary entries about his thoughts and impressions of the granddaddy of all film festivals.
Day 2: Wednesday, May 15, 11:48 p.m.
One of the constant peculiarities of film festivals is their unlikely juxtaposition of different genres of movies within the same day. It's not unusual to attend four screenings back-to-back and be treated to four completely different types of films: for instance, a French character drama, a sensitive American indie, a British thriller, and an omnibus horror movie. Seeing them one after another without much time in between to process can lead to strange associations one wouldn't normally make if one were seeing them away from the feverish festival atmosphere. I'm not sure if that's a good or bad thing; it's simply reality.
The first day of this year's Cannes was no different. There were only two movies on the docket, but they could not have been more a study in contrasts, even though they played right next to each other.
Having its star-studded screening at the Lumiere was "The Great Gatsby," an event that was swarmed with people, despite the steady rainfall. Because the screening was invitation-only and black-tie, many uninvited hopefuls were holding umbrellas and wearing tuxes or dresses, meagerly clutching signs that asked if anyone had an extra ticket to sell them.
Right next door was the decidedly less glamorous premiere of "Heli," the first of the festival's Official Competition entries. No paparazzi, no people in bowties here: just a bunch of journalists fighting the downpour to see the latest from up-and-coming Mexican filmmaker Amat Escalante.
While "Gatsby" is an endless parade of wondrous costumes, elaborate camera moves, and beautiful actors, "Heli" is stripped-down drama, Escalante introducing us to a young man (first-timer Armando Espitia) who tries to protect his young sister from unreliable cops and violent thugs in the middle of Mexico's economically ravaged hinterlands. By comparison, the problems of Jay Gatsby seemed rather unimportant. Still, it's funny how the two films were undone by some of the same difficulties. In Baz Luhrmann's adaptation, eye candy and flourish overwhelm the F. Scott Fitzgerald book's precise characters. In "Heli," a studied emphasis on crime's sickening influence in a small community threatens to dwarf the underwritten protagonists. The two films have almost nothing in common, but Cannes helped suggest one unlikely, and unfortunate, connection between them.
You can follow Tim Grierson on Twitter.