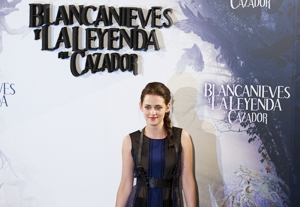 The sun returned and moods brightened with the changing weather during the eighth day of the Cannes Film Festival. I spent the morning wondering around the Palais like a mad woman trying to find the Cinéfondation office for an interview.
Four sets of directions later, I was sitting down with Meryl O'Connor, a film student from California, whose short film "The Ballad of Finn + Yeti" is part of the Cinefondation selection.
The interesting thing about the Cannes FIlm Festival is that in addition to the official selection movies, there are multiple sidebars, which also hold their own screenings and giving out their own awards.
Cinéfondation is a sidebar that selects fifteen to twenty short and medium-length pieces from film schools all over the world.
Three are awarded prizes from the Cinéfondation and shorts jury, and this year two selections are from the United States.
Other sidebars at the festival include the Directors' Fortnight and Semaine de la Critque (Critics' Week).
As far a competition films go, everyone in Cannes was dying to get their hands on an invitation to the premiere of "On the Road," the film directed by Walter Salles and based on the Jack Kerouac book.
Starring Kristen Stewart, Garrett Hedlund, Sam Riley, Kirsten Dunst, and Viggo Mortensen, the adaptation has been hotly anticipated, and the subject of much conversation at the festival.
However, many critics say that the movie is lacking, and that there is a reason that the book has not been adapted for screen until now.
Regardless of the reviews, fans went nuts to see Stewart on the red carpet, and she surprised everyone by smiling and not acting sullen at the "On the Road" photo call earlier that day.
At the press conference, Stewart spoke about her character Marylou.
"I loved Marylou," she said. "The character is so vivid. She jumps right off the page and slaps you in the face. If I have to choose one character who really, truly embodied the spirit of the book, it was her."
Outside of the Kerouac-inspired hype, Bernado Bertolucci's "Io E Te" was also screened out of competition, and while I was unable to attend, I was given at least three tickets to the screening. If I had gone, I would have realized that a young man that I had seen a few times around the Croisette was in fact Jacopo Olmo Antinori, the lead actor.
It just goes to show that everyone around here is somebody, even if you personally have no idea who they are.
Keep up with all the fun at the Cannes Film Festival by checking out daily reports on BackStage.com, and follow @BackStageCast on Twitter for live updates.