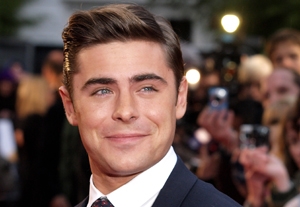 The Cannes Film Festival is winding down, and everyone is trying to squeeze in last minute screenings, meetings, and parties.
I spent my day running from interview to interview, catching glimpses of celebrities, and drinking copious amounts of espresso so I did not miss a single second.
I arrived to the press conference for Lee Daniels' ("Precious") "The Paperboy" exactly as the cast was walking into the Palais, and had the opportunity to gawk at Zac Efron. Matthew McConaughey, John Cusack, Macy Gray, and Nicole Kidman were also in attendance.
The movie is based on 1995 novel by Peter Dexter and tells the story of two journalists trying to prove a man on death row has been wrongfully convicted. When the brother (Efron) of one of the journalists (McConaughey) falls for the sexpot, pen pal fiancé (Kidman) of the prisoner (Cusack), all hell breaks loose.
Most critics have dismissed the film as a disaster, although no one is denying Kidman tackles her role nicely. With a scene where Kidman urinates on Efron's face, this movie is going to have to be seen to be believed.
At the press conference, Kidman spoke about getting into character.
"I had to step into a place to play the character where I didn't step out of it too much," she said. "It's my job to give over to something, not to censor it. I'm there to portray a truth."
As for Cusack, he was thrilled to have the opportunity to be involved.
"When I first met with Lee, he was looking into me saying, 'I know you've got more to give than you've been giving lately,' and that's music to an actors ears," he said.
On the red carpet, fans went nuts for the dapper Efron, who says Daniels pushed him out of his comfort zone during filming.
"I wasn't supposed to feel at ease," Efron said. "The character I play is a young, naive man who learns how to better understand the world. Today, I'd like to have other experiences in cinema, to go beyond frontiers. It was a dream, and I hope to be able to continue to act in films like this. I was a blank page for Lee Daniels to write on."
Although there is only three days of the festival left, fans started lining up over four hours before the premiere of "The Paperboy," and by the time stars started arriving it was impossible to walk anywhere near the Palais. Today was rough on my ears, but I can only imagine the screams that Robert Pattinson will undoubtedly bring to tomorrow's festivities.

Keep up with all the fun at the Cannes Film Festival by checking out daily reports on BackStage.com, and follow @BackStageCast on Twitter for live updates.