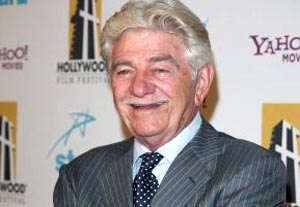 Seymour Cassel, a national board member for SAG and 50-year acting veteran who nearly upset Alan Rosenberg for the guild's national presidency two years ago, told Back Stage that he will seek the office again, as an independent, making it at least a three-person race for the union's highest elected office.
Additionally, Anne-Marie Johnson, the first vice president and spokeswoman for MembershipFirst, SAG's hard-line faction, will also seek the presidency, two guild sources have stated. Johnson told Back Stage Thursday that her party's slate of candidates would be announced Sunday and that she would neither confirm nor deny anything until then.
Indications are that Rosenberg will not seek a third term, even though he indicated in early June that he would.
Cassel and Johnson will vie for the presidency against Ken Howard, the choice of Unite for Strength, a Hollywood-based faction that is part of SAG's moderate wing. Howard announced his candidacy yesterday, the day election petitions were due to be filed with the guild.
In speaking with Back Stage, Cassel said, "The guild has gone astray..... If you've paid any attention you've seen what's happened. I as an actor am just not pleased with it. Not for myself, not for other actors." 
To read Andrew Salomon's Blog, click
Espresso