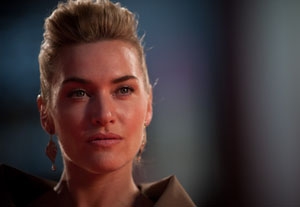 Chrystie Street Casting
is casting three major child roles for the upcoming film "Labor Day," starring Kate Winslet as Adele, a depressed single mother who helps an escaped convict (Josh Brolin) find shelter over a Labor Day weekend. The film will be directed by Golden Globe-winner Jason Reitman ("Young Adult," "Up in the Air"), who adapted the screenplay from Joyce Maynard's novel of the same title. Production is scheduled to begin this summer in Massachusetts.
Casting directors Suzanne Smith Crowley and Jessica Kelly are casting a 10- to 14-year-old boy to play the lead role of Adele's son Henry, and are also looking for a young girl and a young boy to play his friends Eleanor and Barry. They are seeking submissions from union and nonunion actors for these roles. For more information about the project and how to submit, view the
full casting notice on BackStage.com
. (Subscription required.)
Chrystie Street Casting has cast the films "Young Adult," "Precious," "Shakespeare in Love," "Good Will Hunting," "Cider House Rules," "Pineapple Express," "The Wrestler," and 200 other major films, as well as the TV series "Pan Am."