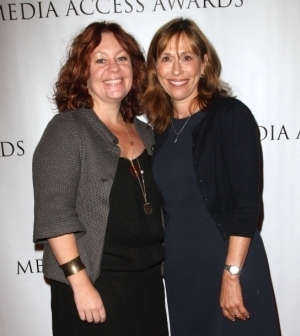 A new network comedy pilot and cable drama pilot have each hired casting directors, Backstage has confirmed.
Actors finally have the opportunity to get paid to hang around a nightclub for the ABC pilot "Mixology," which revolves around the lives of single patrons at a hip Manhattan bar. The pilot is set to be cast by Los Angeles-based casting director Wendy O'Brien, who is experienced in finding the right onscreen bar patrons from her work on FX's "It's Always Sunny In Philadelphia" since 2005. The new single-camera comedy, from feature writers Jon Lucas and Scott Moore (who also wrote "The Hangover" and "The Change-Up"), follows bar goers over the course of an evening of drinking and flirting.
Meanwhile, a new AMC drama pilot has a casting director attached. "Halt & Catch Fire," from "Breaking Bad" executive producer Mark Johnson, will be cast by Sharon Bialy and Sherry Thomas (pictured) of Bialy/Thomas Casting. Their office also casts AMC's "The Walking Dead."
"Halt & Catch Fire," the title of which refers to a computer code that causes a machine to cease functioning, portrays the personal-computing revolution in the early '80s through the eyes of three men whose innovations challenge the big corporations' bottom lines.
The shoot dates and locations for both pilots are still being determined.