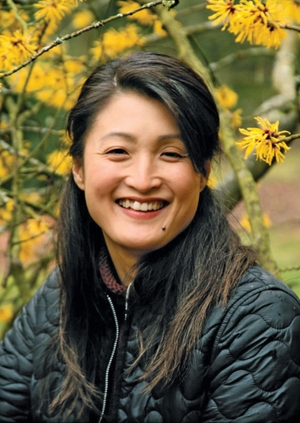 To find talent for a new play in development for the past year, casting has been outsourced at the Center Theatre Group. Kimber Lee's Idaho-set drama, "different words for the same thing," has a dozen intertwining characters of varying ages, which makes finding appropriate actors a challenge.
Having lost longtime casting director Erika Sellin last summer, CTG was juggling 20 shows across three theaters with a four-person casting office before Neel Keller brought in film casting director Heidi Levitt as a consultant.
"Casting is usually done strictly in-house," Keller, an associate artistic director at CTG, told Backstage. "We've always had a full-time casting staff, but occasionally we've brought someone like Heidi or Joanne DeNaut [casting director at South Coast Repertory] in to help."
The challenge with Lee's play, Keller explained, is that "every single [casting] decision you make has ripples. As soon as you settle on one person, it sets more specificity for the ages of the people who have to be parents, children, and grandchildren [of the character]. We've seen people who are in 10-, 12-year age ranges. And there's no lead. They all have to be the lead, which means you have to have people who are willing to be in an ensemble play."
"Different words for the same thing" focuses on Marta and Henry, three generations of their family, and their friends and neighbors. Surprisingly, Levitt said she's not planning to do chemistry reads before finalizing the cast.
"It's a fallacy to rely on them," she said. "They generally blow up, in my opinion. There's too much at stake. I think it's better to see the person that you want and cast that person, and then get [the actors] together and watch just how they talk to one another, rather than necessarily have them read together."
Keller, who worked with Levitt at the La Jolla Playhouse in San Diego, agreed. "I think you learn a lot by watching actors in the moments you have conversations with them, when they're not actually reading the text," he said. "You're really trying to pick up clues every way you can about the person."
Casting a new play involves examining a lot of clues, as the fact that it's never been performed means there's no yardstick to measure the actors by.
"With a new play, you're trying to figure everything out, because no one's ever said these words in front of an audience before," said Keller. "You have actors who come in and teach you whole things about the text and the character. But the primary resource was talking to the playwright. [Lee] has a very specific notion about certain qualities of each character—certain age ranges, certain personality tics."
Keller said he would have postponed producing the play if Lee was unable to be involved in the casting and development process.
"Kimber is at every audition," he said. "That's typical of me. When I work with new writers, I don't want to do a new play unless the writer can be there. I feel like you have to have that person in the room. I think it's very helpful for actors, too."
Lee's "different words for the same thing" will have its world premiere May 4 at the Kirk Douglas Theatre in Culver City, Calif.