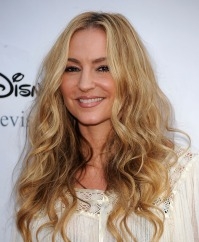 Two promising cable pilots featuring crusading character tag-teams have found casting directors.
Lifetime's "Stalkers," which shoots in November, will be cast by Los Angeles-based Bruce H. Newberg, Backstage has learned. The 90-minute movie and backdoor pilot is set to star Drea De Matteo, formerly of ABC's "Desperate Housewives," and veteran TV actor Jodi Lynn O'Keefe. The drama follows a police officer (De Matteo) and a district attorney (O'Keefe) who team up to bring a stalker obsessed with her ex-lover to justice.
The new FX drama "The Bridge" also has a casting director attached. Rebecca Mangieri and Wendy Weidman, of Sherman Oaks-based Creative Casting, will cast pilot, which also shoots in November.
The plot revolves around El Paso Police Homicide Detective Sonya North, played by Diane Kruger, who teams with a Mexican detective, played by Demián Bichir, to stop a cross-border serial killer. The pilot will be directed by acclaimed Mexican director Gerardo Naranjo.