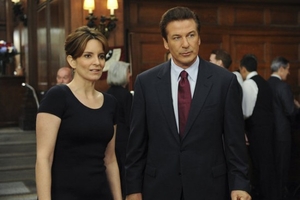 Casting directors Katja Blichfeld and Jessica Daniels have formed the New York-based casting office Blichfeld + Daniels, Backstage has confirmed.
Blichfeld and Daniels met while working as casting directors on NBC's "30 Rock," which is in its final season, and they will take on their first project as a new office with the CW's "Sex and the City" prequel, "The Carrie Diaries."
"We really kind of discovered how much we like working with one another," Daniels says. "We have a similar sensibility. The opportunity came up with this show to make it more official and it coincided with '30 Rock' ending. It all fell into place."
Blichfeld began her casting career with Jennifer McNamara, who connected her to "30 Rock," and Daniels got her start alongside Avy Kaufman. Daniels has cast two projects for "Sex and the City" co-producer and "Gossip Girl" consulting producer Amy B. Harris, which is how she became connected to "Carrie Diaries." Harris executive produces the series.
While the duo enjoys casting for the small screen, they have big plans for their future together.
"Katja and I both want to get back into some film," Daniels says. "We both started in film and we've been doing television as our mainstay for the past couple of years. But we love television, especially smart television. We happen to both love theater. I've never really cast for it."
"I'm ready to go to the dark side a little bit," Blichfeld adds.