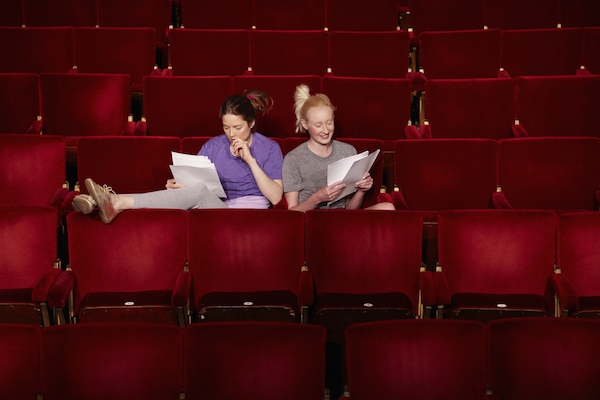 Sometimes actors need a new gig to shake things up! Here are few casting notices that extend beyond the typical commercial, film, and television realms and can provide a fun change pace for those looking for work.
"KIDDIEKIDTOONZTV"
This kid's variety show is casting three leading roles: Felicia Smiles A lot, Bohama Bo Bo Man, and Victoria Beats. "KiddieKidToonzTV" is geared to children aged 0–12 and pays $15/hour plus meals. They will be shooting all 27 episodes of the series in one day. Auditions will be held Sept. 20 in Los Angeles and the production will shoot in October.
"MOVE OR DIE"-ZOMBIE PARKOUR WEB SERIES
Get paid $100/day to pay a zombie! This Web series is a continuation of the viral short film "Zombie Parkour" and is seeking actors with experience in stage combat, rapier and dagger, and hand-to-hand combat. They're also seeking acrobats, stuntmen, parkour practitioners, and martial artists. Synopsis: "In a post-apocalyptic world, a trio of survivors who practice the art of parkour has adapted to this new world of the walking dead. But now the virus has mutated, and what comes next is far more dangerous than the walking dead." The production will shoot Sept. 27 and 28 in Los Angeles.
JETBLUE & COATCHEX
There are some jobs other than acting that actors would be perfect for. Having a great personality, friendliness, and being well-spoken are all traits needed for this gig with CoatChex and JetBlue. The two companies have partnered to provide a "ticketless service allowing customers to leave their winter jackets at the airport when flying somewhere warm." It runs Oct. 1 through Apr. 1 at John F. Kennedy International Airport Terminal 5 in New York City.
"RESURRECTED"
This Chicago theater production is seeking musicians for the premiere of a new script based on five of Chicago's most famous scary tales. The show involves audience participation. It's important for performers to "maintain stage presence and the tone of the piece as they will be heavily involved in the storytelling and be a focus of the audience." Performers will be paid $30 provided they bring their own instrument. Producers are seeking any players but violin, accordion, toy piano, harmonica, percussion, and melodica especially.
For information on how to nail your audition, check out "How Body Language Affects Your Auditions."