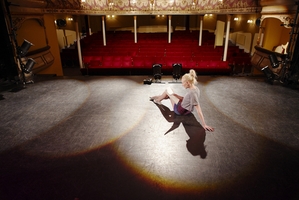 Every week we gather up the best of the casting listings that you might have missed! Here are four more to put on your to-do lists and mark on your calendars!
'DANDEKAR MAKES A SANDWICH'
This short film about an unlikely connection made while shopping for the ingredients for the perfect sandwich is shooting in Highland Park, Calif. and is looking for a 40–60-year-old to play the grocery clerk. Rehearsals are July 31 and this gig pays hourly. Submissions are being sought from the Los Angeles area.
'CHOCOLATE CAKE'
Speaking of food, this film follows a boy who wakes up in the middle of the night craving his mother's chocolate cake. "Cake" is seeking its lead, 7–11-year-old Ben, three supporting roles, and 10 roles for background actors to play his classmates. The film shoots at the start of August in Brooklyn, N.Y. Meals will be provided (though no word yet on complimentary chocolate cake).
'ANALY'
Talent is being sought for the supporting roles in "Analy," a short filmabout a married woman "who has a strong sexual addiction and is seeing a psychiatrist" to help her stop cheating on her husband. The film, casting for the woman's various lovers, finds the shrink and her patient on the brink of a breakthrough regarding the addiction. The film shoots August in Connecticut and submissions are being sought from NYC and Connecticut areas.
'SOLITARY LIGHT'/'THE GROUNDLING'
Don't think we forgot about the theater actors! These Equity plays are casting seven parts and pay $280/week. Auditions are July 28 and 29 in New York City. And don't waste time! If you're auditioning for "Solitary Light," you'll need a short, folk-style song ready to go!
Want even more? Check out our audition listings!