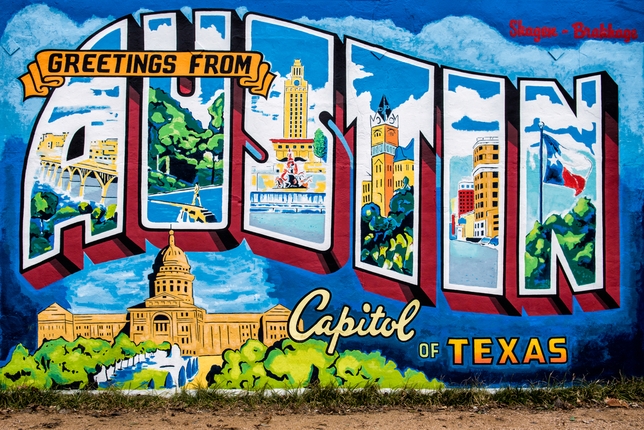 With our regional spotlight on Seattle this week, maybe we've got you thinking you might want to get out of the big city. Here are some regional casting notices that'll get you over the river and through the woods to someplace other than New York City and Los Angeles.
"AMERICAN ULTRA"
This film starring Kristen Stewart, Jesse Eisenberg, and Uma Thurman follows a stoner and his girlfriend as they struggle to deal with a haunted past resurfacing in the form of a government operation. The production is based in New Orleans, La. and is looking to cast a female 23–35 actor to play the supporting role of the secretary. African American, Hispanic, Asian, Native American, Middle Eastern and other ethnic actors are preferred. Be sure to bring your own business attire!
"BRAXTON FAMILY VALUES"
This reality TV show is looking for a "physically attractive African American" female actor aged 30–40 years old to straightforwardly interact with on camera talent. Submit your photo and this nonunion Atlanta, Ga. gig can pay you $250. Leave June 10 open on your calendar just in case you land yourself this one!
"GREAT HORROR CAMPOUT"
If you're looking to get into the theater scene in Austin, Texas, "Great Horror Campout" is casting over 90 roles including dancers, creature movers, little monsters, chainsaw maniac, certified scubadiver, hillbillies, and a motorcycle clown gang. The overnight camping immersive experience is a joining of summer camp and slasher film.
"HALLWAYS"
This music video for an independent New York-based electronic band is looking to cast a male and female actor aged 26–44, and will be filming mid to late June in Austin, Texas. No pay, but meals will be provided.
"LIGHTS RISE ON GRACE"
Casting for the roles of Grace, Riece, and Large, this Union play runs March 20 to April 26, 2015 in Washington D.C. and rehearsals begin March 9, 2015. Be sure to prepare a two-minute dramatic monologue for your audition. It's a first come, first serve basis and only Equity members will be considered. Don't put your audition on tape, this is an in-person audition only!
Looking for another town to start your career in? Check out "8 Tips for Starting a Life and Career in Portland"