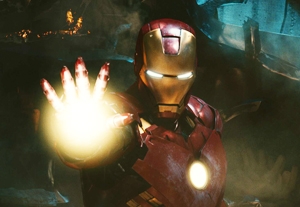 Before watching Robert Downey, Jr. suit up as Iron Man again in Marvel's "The Avengers" next month, you can be part of the blockbuster film franchise that started it all. "Iron Man 3" is shooting this summer in North Carolina, and Tona B. Dahlquist Casting is hiring extras of all types to work on the film.
An open call for "Iron Man 3," which is in production under the working title "
Caged Heat
," will be held on Saturday, April 21 in Wilmington, NC. For more information and audition details,
view the full casting notice on BackStage.com
. (Subscription required.)
The casting director is seeking extras of all ages and ethnicities, as well as some specific types. According to the casting call, "There is also a special need for those of Chinese descent as well as those of Asian, Middle Eastern, Indian, Persian, Latino, Hispanic, Vietnamese, Hawaiian, [and] African American descents. A very multi-cultural mix of extras is needed." In addition, actors will be needed to portray military types, "artsy and/or eccentric" types, computer geek types, professor types, and business professionals.
A previous open call for extras was held April 14 in Raleigh, NC.
"
Iron Man 3
" is written and directed by Shane Black ("Kiss Kiss Bang Bang") and stars Downey, Don Cheadle, and Gwyneth Paltrow, with Ben Kingsley rumored to be playing the main villain. The movie is scheduled to be released May 3, 2013.
Dahlquist casts extras for major feature films such as "The Hunger Games," "Secretariat," and "Forrest Gump," as well as TV projects including "Homeland."