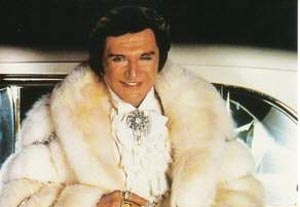 Rich King Casting is casting background for "Behind the Candelabra," the upcoming HBO biopic about Liberace that stars Michael Douglas as the flamboyant entertainer. The film examines the last decade in Liberace's life before he died of AIDS in 1987, and takes a behind-the-scenes dramatic look at the turbulent relationship between the celebrated pianist and his younger longtime partner Scott Thorson, played by Matt Damon.

The cast also includes Rob Lowe, Debbie Reynolds, Scott Bakula, Dan Aykroyd, Cheyenne Jackson, and Tom Papa. Directed by Steven Soderbergh ("Magic Mike," "Contagion"), "Behind the Candelabra" is shooting this summer in Los Angeles, Las Vegas, and Palm Springs.

King is seeking men and women of all ethnicities, shapes, sizes, and types to be background performers for scenes shooting Monday, Aug. 20, and Tuesday, Aug. 21, in Palm Springs, Calif. Talent must be at least 18 year old. According to the casting director, "Everyone is welcome. Bring your friends and family and let's make a movie!"

Open call auditions will be held Sunday, July 15 and Monday, July 16 at the Palm Springs Convention Center in Palm Springs. For more information and audition details, view the full casting notice on BackStage.com.

Rich King has cast extras for nearly 140 feature film and television projects. Recent credits include films such as "Magic Mike," "People Like Us," "We Bought a Zoo," "Cowboys & Aliens," and "Bridesmaids," as well as HBO's new series "The Newsroom."