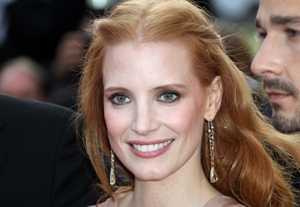 Tara Rubin Casting
is casting a new Broadway revival of "The Heiress," the enduring 1947 play about a painfully shy woman who longs for her father's affection but is willing to lose everything for love. The play was adapted by Ruth and Augustus Goetz from Henry James' 1880 novel "Washington Square." This production will be directed by Tony nominee Moises Kaufman ("Bengal Tiger at the Baghdad Zoo," "33 Variations").
The producers announced in January that Jessica Chastain ("The Help," "Tree of Life") will star in the title role as Catherine Sloper, described as a plain-looking spinster who tries to earn her father's respect but rarely succeeds. David Strathairn will play Dr. Austin Sloper, Catherine's protective father who is still mourning his late wife. Dan Stevens ("Downton Abbey") has been cast as Morris Townsend, a handsome and charming young gold-digger who pursues Catherine's affections. Chastain and Stevens are both making their Broadway debuts in this production.
Available roles in the play include Maria, the Slopers' maid; Lavinia Penniman, a humorous and warm widow; Elizabeth Almond, Dr. Sloper's sister and a confident society matron; Catherine's vivacious and talkative cousin Marian Almond; Arthur Townsend, a polite businessman who is Marian's fiancé; and Mrs. Montgomery, Morris' sister. Actors will also be considered as understudies for Chastain, Strathairn, and Stevens.
Equity principal auditions will be held Monday, June 4 through Wednesday, June 6 in New York City. For more information and audition details,
view the full casting notice online at BackStage.com
. (Subscription required.)
Rehearsals begin in September and previews are scheduled to begin in early October. A theater and performance schedule for "The Heiress" have not yet been announced, but the production is expected to officially open Thursday, Nov. 1 on Broadway.
"The Heiress" has a history of award-winning performances in previous stage and film incarnations. A 1995 Broadway revival at Lincoln Center Theater won four Tony Awards, including Best Revival of a Play and Best Actress for Cherry Jones. Olivia de Havilland won the Best Actress Oscar for her performance in a 1949 film version, which was also nominated for Best Picture.
Casting director Tara Rubin has cast some of the biggest Broadway shows of the last decade. Her most recent Broadway credits include "Ghost The Musical," "One Man, Two Guvnors," "Peter and the Starcatcher," "Jesus Christ Superstar," and "How to Succeed in Business Without Really Trying."