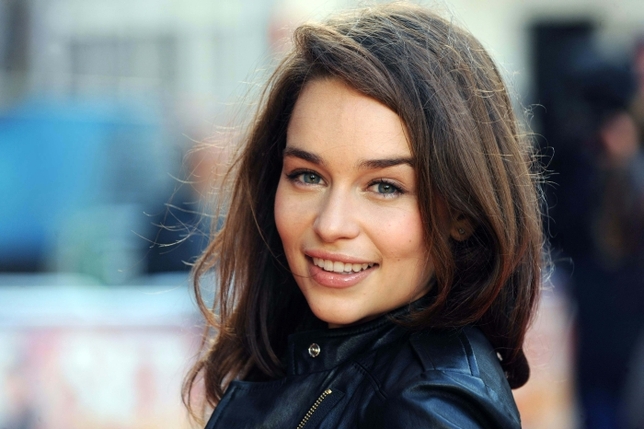 Nearly five decades after a musical adaptation of "Breakfast at Tiffany's" was one of the biggest flops in theater history—even with a book by Edward Albee and starring Mary Tyler Moore—Holly Golightly is headed back to Broadway in 2013.

Tony Award-winning playwright Richard Greenberg ("Take Me Out," "The Violet Hour") has written a new adaptation of Truman Capote's 1958 novella. Sean Mathias, who directed a different stage version of "Breakfast at Tiffany's" starring Anna Friel in London in 2009, is directing. Rehearsals begin in late January; performances are expected to begin in February at a Shubert theater to be announced.

Casting directors Ilene Starger and Zoe E. Rotter are holding auditions for the play in October in New York. "Game of Thrones" star Emilia Clarke has been cast in the lead role, made famous on film by Audrey Hepburn, but all other roles are available at this time.

The casting directors are seeking male actors to play Fred, a handsome, witty, and idealistic young writer who is new to New York and falls under Holly's spell, and Joe Bell, the middle-aged owner of a bar downstairs from Holly and Fred's apartment. Other roles, which will most likely double with small ensemble parts, include Doc, Holly's older husband from Texas; OJ Berman, a Hollywood agent who tried to turn Holly into a movie star; Yunioshi, a Japanese-American photographer who is Holly's neighbor; Rusty Trawler, one of Holly's paramours who "looks and acts like a pickled infant"; Mag Wildwood, a model and Holly's disloyal friend and roommate; Madame Spanella, a larger-than-life singer who hates Holly; and more.

Equity principal auditions will be held Wednesday, Oct. 24, and Thursday, Oct. 25, in New York City. For more information and audition details, view the full casting notice online at Backstage.com. An additional day of auditions for male and female understudies, including for the role of Holly, will held at a later date to be announced.

With the full title "Truman Capote's 'Breakfast at Tiffany's'," the play promises to resemble Capote's book more than the 1961 film adaptation.

"The goal of this version is to return to the original setting of the novella, which is the New York of the Second World War, as well as to resume its tone—still stylish and romantic, yes, but rougher-edged and more candid than people generally remember," Greenberg said in a statement. "Capote was a great writer and natural maker of plots and 'Breakfast at Tiffany's' has a drive that makes it very alluring to dramatize."

In addition to casting the original Broadway production of "Closer," Starger also cast "The Elephant Man," "Dance of Death," and "Marlene," all three of which were directed by Mathias on Broadway. Starger's feature film credits include "Night at the Museum," "The School of Rock," "The First Wives Club," and many more.