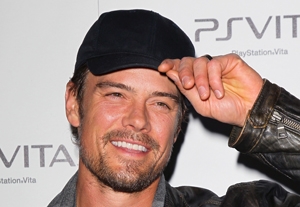 The cast and crew of the upcoming feature film "Safe Haven" are celebrating Independence Day a month late, to film a festive parade scene in downtown Southport, N.C. Extras casting company Vanessa Ncasting is seeking hundreds of extras to work Wednesday, Aug. 8 and recreate the city's annual Fourth of July parade for the movie.

"A large crowd of people will be needed to join the floats and participants from Southport's own 4th of July parade as a scene from the film takes place right before your eyes," the casting director wrote on her Facebook page. The parade will feature floats and participants from local organizations that participated in Southport's actual Fourth of July parade.

"Safe Haven" is an adaptation of the Nicholas Sparks novel about a young woman with a mysterious past who lands in Southport, N.C., where her bond with a widower forces her to confront the dark secret that haunts her. The film stars Josh Duhamel, Julianne Hough, Cobie Smulders, and David Lyons and is directed by Lasse Hallstrom ("Dear John," "The Cider House Rules").

All ages are welcome, and families are encouraged to attend together. The shoot will likely last at least 12 hours, but participants are not required to say for the full day. The casting director added, "Bring your family and friends, and wear your red, white, and blue. You're also welcome to bring any small Fourth of July paraphernalia such as small flags, crazy headbands, and face paint."

For more information and to apply, view the full casting notice online at BackStage.com.

Most extras will be unpaid, but some participants ages 16 and up will be hired for paid positions in the parade as well as a dance scene. There will also be raffles for extras to win prizes.

Vanessa Ncasting hires background actors, stand-ins, and photo doubles for feature films and television series in North Carolina and South Carolina. Casting director Vanessa Neimeyer has previously cast extras for projects including HBO's "Eastbound & Down," ABC's Family's "A Cinderella Story: Once Upon a Song," and the upcoming film "The Warren Files," starring Vera Farmiga and Patrick Wilson.