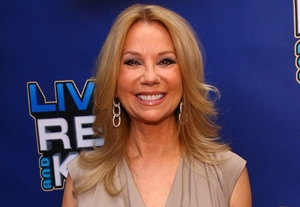 Talk-show host Kathie Lee Gifford will move behind the scenes for her first Broadway musical. She is writing the book and lyrics for "The Aimee Project," a tuner about Aimee Semple McPherson, the 1920s evangelist who fell from grace due to a scandal. An Equity casting notice states that rehearsals begin in September and the show will open in the fall. No theater has been announced. The music is by David Friedman and David Pomeranz. David Armstrong directs.
The leading roles of Aimee, her first husband, Robert Semple, and a later romantic interest, David Hutton have been cast, but possible future replacements are being sought. Other leading roles are available. The casting director is Eric Woodall of Tara Rubin Casting.
Equity principal auditions
will be held on July 11, 12, and 13.
Equity chorus calls
will be held on July 9 for singers and July 10 for
dancers
.
Gifford has been working on the project for more than a decade. In 2007, the show premiered at the Signature Theatre in Arlington, Virginia, under the title of "Saving Aimee." Tony nominee Carolee Carmello starred and recreated the role in a production at Seattle's 5th Avenue Theatre this past October.
David Sheward is Special Sections Editor for Back Stage. Follow him on Twitter @DavidSheward2