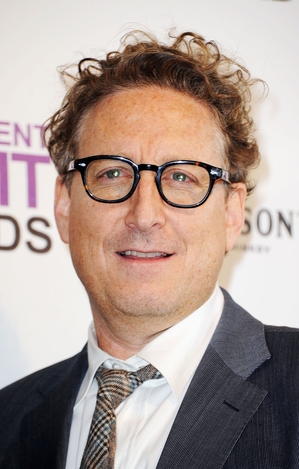 Casting director Bernard Telsey has two pieces of advice for actors who are auditioning for him.
"Be the most prepared you can possibly be…and know what you're auditioning for," Telsey told an intimate gathering on Monday night at an event hosted by the Drama League. Telsey, who runs the New York-based casting agency Telsey + Co, advised actors to be confident and come into the audition room with a take on the role, even if it's just a three-line part, which he said are the most difficult to cast.
"Never underestimate the slight lack of imagination on the person who may be auditioning you," added director Bartlett Sher, who moderated the evening's Q&A.
Sher and Telsey shared a nice rapport at the event, having previously worked together on the 2008 Broadway revival of "South Pacific" at Lincoln Center.
"You act like it's already the fourth day of rehearsal," Telsey said of Sher's work with the actor in an audition room.
"I'm doing diagnostic testing," Sher responded. "Eighty percent of your work is in the casting," he added.
Not all directors work with the actors like Sher does at auditions, and Telsey explained that he likes to let actors know the temperature of the room before entering. Sher also encouraged auditioners not to place too much pressure on one audition, as this sometimes causes actors can talk themselves out of an opportunity.
"Auditioning for actors is another whole art form than acting on stage," Sher added.
Technology was another popular topic of discussion, as Telsey recently cast the upcoming Broadway revival of "Annie" with an open call for video audition submissions for the title role. He also recently launched the Telsey + Co YouTube Project, which allows undiscovered talent to get a foot in the door at one of the city's most prestigious casting agencies.
Anyone can send a three-minute YouTube video to Telsey + Co through a form on their website, and someone in the office watches every video. Videos will be kept private, and actors who are interested in being considered for a particular role in one of the agency's upcoming projects can write the role and project in the video's description field.
Telsey says he is looking for actors with some level of training, as "training is what it's about," but he also made sure to add that he doesn't think any actors coming right out of college are polished. "If someone's good, that's what's most important," he said.
And no matter how hard it is—"Hard is not what we're afraid of," he said—Telsey loves finding the perfect actor for a part. When writers and directors become frustrated after hours of sessions and callbacks with no outcome, Telsey finds a renewed energy.
"To me that's like being high," he said, before adding, "Every audition is like falling in love."