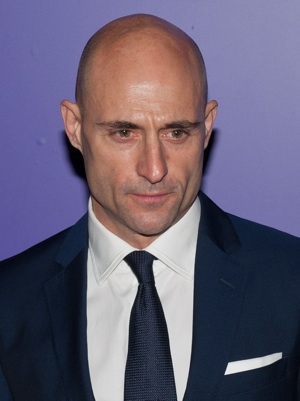 Last year around this time, I was newly engaged and looking for ways to cut costs in order to save for a wedding. One of the first things I decided to do was terminate my DirecTV service. It was tough to give up a DVR full of "Modern Marvels" and "Tom & Jerry" episodes, but we needed money for mason jars…and also the candles to put in those mason jars. And so, for all of our television viewing needs, we relied on Netflix, streamed through the Nintendo Wii in [shudder] standard definition.
When you cut the cord, it's not that you watch less TV, your habits just change. You can't keep up with the latest shows or anything on HBO, but you also don't waste two hours watching "Lizard Lick Towing" on Tru TV, and you never have to see a commercial for "The Olive Garden." You become ruthlessly efficient, working your way through the first seven seasons of "30 Rock" in a month. Still, you do occasionally hear about a show that makes you consider re-upping on an HD DVR package so you can follow it in real time.
As if the imminent finale of "The Bachelor" and premiere of "Game of Thrones" season 3 weren't enough, now I hear about AMC's new series "Low Winter Sun." It centers on a Detroit detective who murders a fellow cop. The events that follow pull him deeper and deeper into the city's criminal underworld. (There's a Detroit Lions joke in here somewhere.) The series is based on a BBC miniseries of the same name. Mark Strong, who starred in the original mini, will reprise his role for the American version. I have a gut feeling about this one being extremely good—though admittedly, most of that feeling derives from the fact that Mark Strong was the bad guy in "Sherlock Holmes," and I loved "Sherlock Holmes." Cathy Sandrich Gelfond is casting ahead of an April start in Detroit.
Nickelodeon is also set to begin casting on a recently picked-up series. Called "The Haunted Hathaways," it's been described as a "supernatural 'Brady Bunch.' " And, yup…that's pretty much exactly what it is. It's about a woman and her two daughters who, shortly after moving into a new house in New Orleans, discover that it's haunted by a dad ghost and his two son ghosts. Obvious their real estate agent has some explaining to do! Its funny how often unscrupulous real estate agents are central to the plot of a show. But in this case the agent's mendacity wasn't even necessary, as I imagine there are plenty of people who would pay a premium to cohabitate with a family of friendly ghosts. Shooting wil commence next month in Los Angeles. Brandi Brice and Dana Gergely will cast.