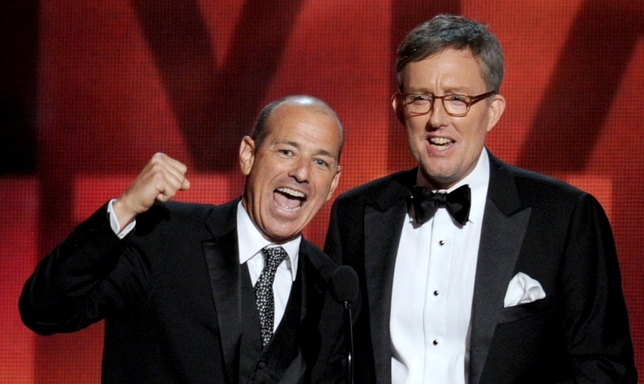 Casting directors have been hired for five new CBS drama pilots, Backstage has confirmed.

The high-profile pilot for "Anatomy of Violence," an hour-long crime drama from "Homeland" co-creators Howard Gordon and Alex Gansa, is being cast by Michael Testa. Inspired by the upcoming non-fiction book "The Anatomy of Violence: The Biological Roots of Crime" by Adrian Raine, the project centers on a young female detective who partners with a criminal psychologist with whom she shares a past connection.

Casting directors Deborah Aquila and Tricia Wood of Aquila/Wood Casting are casting "Intelligence," a drama pilot focused on an agent at U.S. Cyber Command who gains special abilities after he has a microchip implanted in his brain.

Gary Zuckerbrod is the casting director for the new medical drama pilot "The Surgeon General," which offers a fictionalized look at the nation's top doc as he fights the forces of politics and business in order to protect the health of millions of Americans.

Casting director Susan Edelman is casting CBS' "Reckless," described as a sultry legal drama in which a northern litigator and a southern city attorney have to hide their attraction to each other while on opposite sides of a police sex scandal in Charleston, S.C. The pilot will be directed by "Twilight" director Catherine Hardwicke.

And several casting directors are sharing casting duties on "Second Sight," an hour-long psychological thriller about a detective who is suddenly afflicted with an autoimmune virus that causes hallucinations stemming from his subconscious. The project is based on the U.K. series of the same name, starring Clive Owen as the cop who "discovers that catching the killer depends as much on insight as eyesight."

Carol Kritzer of Ulrich/Dawson/Kritzer (UDK) Casting is the pilot's L.A.-based casting director, while Judy Henderson will be in charge of New York casting and North Carolina-based Fincannon & Associates will cast local southern talent, according to CBS.

Aside from "Intelligence," which shoots in March in Vancouver, B.C., the shoot dates and locations for all of the above pilots have not been announced.
For a full list of CBS and TV Network casting notices, go to Backstage Casting.