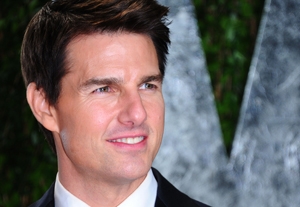 Tom Cruise's upcoming film "Oblivion" is being described as a science-fiction epic set in a post-apocalyptic wasteland. But the movie will apparently also include glimpses of life in present day, as Central Casting New York is currently casting children to fill background roles for segments set in New York City.
Joseph Kosinski ("TRON: Legacy") is directing the film, which stars Cruise as a veteran soldier who's banished to the surface of a post-apocalyptic Earth in order to hunt down the remains of the alien race that destroyed the planet. The cast also includes Morgan Freeman, Andrea Riseborough ("W.E."), Melissa Leo ("The Fighter"), Zoe Bell ("Death Proof"), Nikolaj Coster-Waldau ("Game of Thrones"), and Olga Kurylenko ("Magic City").
Production has already begun in Louisiana, but
Central Casting
is now hiring child actors for specific scenes that will shoot Monday, June 11, through Wednesday, June 13, in and around New York City. Boys and girls of all ethnicities between the ages of 5 to 12 years old will be needed to portray tourists visiting New York.
For more information and to apply,
view the full casting notice at BackStage.com
. (Subscription required.) Casting director David Waldron is accepting submissions from SAG-AFTRA members only for these roles. Children should be available for possible wardrobe fitting between Tuesday, June 5 and Thursday, June 7.
David Waldron
casts extras for NBC's "Law & Order: Special Victims Unit" and Showtime's "The Big C." His feature film background casting credits include "Mr. Popper's Penguins," "Eat Pray Love," and the upcoming films "Broken City" and "Gods Behaving Badly."
"Oblivion" is scheduled to be released in April 2013.