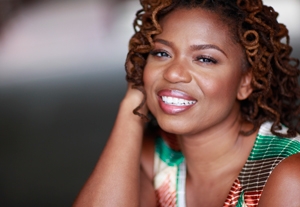 Fifteen years after the genocide in Rwanda, many of the mass murderers are being released from prison and returning to their villages. Their teenage children, who grew up without them, must now come to terms with their fathers' legacies. Will they carry on the heritage of hate, or will they resist the weight of that history?
This is the premise of "Children of Killers," a new play by
Katori Hall
("The Mountaintop," "Hurt Village") that is set to have its American premiere this fall at the
Castillo Theatre
in New York. The play was inspired by Hall's trip to Rwanda in 2009, when she attended a genocide studies conference and spoke with victims and perpetrators of genocide. Producers are currently auditioning nonunion teen and young adult actors for various roles in the production.
Roles for 15- to 18-year-olds include Vincent, described as "the leader and protector;" Innocent, a young man who is "the peacemaker;" Bosco, a charming and energetic teen; and Emmanuel, a teenager who is slowly dying. Other characters include Felicite, a curious and eager girl between the ages of 8 and 14; Esperance, a strong young woman between 17-22 years old; and Mother, a woman in her 30s or 40s. The casting director is specifically seeking African, African-American, or Latino actors for all of the above roles. Casting personnel state that "all are strong dramatic roles."
Auditions will be held by appointment only in New York City. For more information and to schedule an audition,
view the full casting notice online at BackStage.com
. (Subscription required.)
"Children of Killers" was commissioned by London's National Theatre, where it was included in the Connections Festival program in 2011. Rehearsals for the upcoming Castillo Theatre production, which will be directed by Emily Mendelsohn, begin mid-July. The play is scheduled to run from Sept. 21 through Oct. 28, 2012, at the Castillo Theatre in midtown Manhattan.