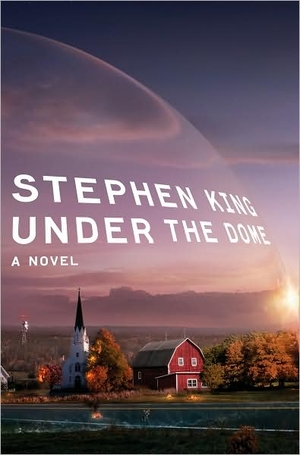 The straight-to-series bug seems to be spreading amongst the broadcast networks faster than the story of the coat-wearing IKEA monkey amongst everyone with Internet access. OK, not that fast, but pretty fast. Fox tried it last year with the sci-fi epic "Terra Nova." ABC is currently in production on "Mistresses" and just ordered the dumb-sounding "Weird Desk," both slated for summer 2013. NBC has doled out at least four straight-to-series orders over the past year, beginning last February with the "Silence of the Lambs" prequel "Hannibal." They followed that with orders for "Crossbones," a series about pirates, in case you couldn't guess from the name; "Dracula," a series about Dracula, in case you couldn't guess from the name; and a family comedy starring Michael J. Fox, which is still untitled, but I have to assume it involves time travel or werewolves.

Now CBS is all "We're cool too! We order whole series. We wear meggings!" So to prove it they've ordered 13 episodes of "Under the Dome," a drama based on Stephen King's 2009 novel of the same name. In keeping with our obviously-named-show theme, "Under the Dome" is about a sleepy New England hamlet which one day finds itself encased in a giant, transparent dome. Now, I haven't read the book, but if I were a betting man I would wager that the dome was installed by the government or aliens. Since "The Simpsons Movie" already covered the government-dome plot, I'm leaning toward aliens. Sharon Bialy and Sherry Thomas are casting ahead of a planned February start. The location is still TBA, but will likely be somewhere in the Northeast.

Some series are still being greenlit the old-fashioned way, however. TNT has gone the retro route for its new drama "L.A. Noir," which shot a regular old pilot back in May. The show is set in 1940s Los Angeles and follows the L.A. chief of police William Parker and gangster Mickey Cohen as they struggle for control of the city. Source material is the nonfiction book "L.A. Noir: The Struggle for the Soul of America's Most Seductive City" by John Buntin, which sounds like something I'd buy for myself and then leave unread on my bedside table for one to three years. So basically, a "Vegas" or "Boardwalk Empire," but for Los Angeles. Sounds…promising. Jon Bernthal of "Walking Dead" fame will play the lead. As a resident of downtown—a part of L.A. whose early-20th-century charms have been remarkably well preserved due to the area being almost entirely abandoned from the late '30s to the early oughts—I will brace myself for even more disruptive road closures than usual when this begins filming next year. Deborah Aquila and Tricia Wood, who cast the pilot, will also cast the series.